Why didn't Houston evacuate before Harvey hit?
As thousands of Houston residents found themselves stranded on rooftops and wading through apocalyptic floodwaters, questions have arisen as to why Mayor Sylvester Turner didn't order a mandatory evacuation as Harvey bore down in the nation's fourth-largest city.
To evacuate a large urban space – millions call this sprawling metropolis home – would be logistically challenging, according to local officials and residents. Turner called it impossible.
"You literally cannot put 6.5 million people on the road," Turner, a Democrat, said in a press conference. "If you think the situation right now is bad, you give an order to evacuate, you are creating a nightmare."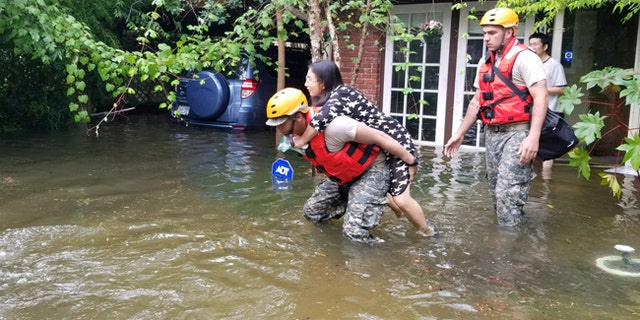 Residents of New Orleans who lived through Hurricane Katrina recall Mayor Ray Nagin ordering the first-ever mandatory evacuation of that low-lying city on the morning of Aug. 28, 2005, which was only one day before it made landfall on the Louisiana coast.
Still, his belated order was later denounced, since more than 100,000 Orleanians don't own cars, the city's mass transit is basically nonexistent, FEMA couldn't get access to the buses it needed and thousands were forced to fend for themselves in the over-crowded Superdome.
Houston resident Kamerra Franklin, who was in the city when Hurricane Rita hit in 2005, said on Twitter that it's not so easy to evacuate a big city. More than 100 people ultimately died while fleeing Rita, which ended up causing $12 billion in damage across several states.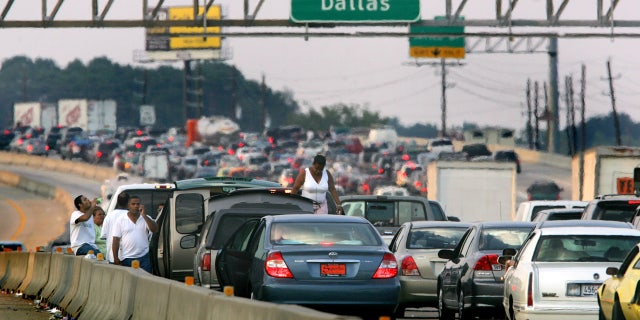 "We TRIED to evacuate ahead of Hurricane Rita...which was supposed to be a direct hit to Houston shortly after Katrina," Franklin wrote on Twitter, while noting that the freeway she was stuck on 12 years ago was totally underwater post-Harvey. "Anyway, I got to sit on a freeway for 23 hours. 23 HOURS!!!! 23 hours to get from Houston to San Antonio, where we evacuated. It usually takes 3-4."
More than 6,000 calls for rescue have been logged by Houston's police and fire departments, and the city is already providing 30,000 with temporary shelter – numbers that will increase as the deluge of rain continues.
"If we wanted to call an evacuation, we wouldn't even know where to call it," Harris County Judge Edward Emmett, who is responsible for overseeing emergency operations, said Friday at a press conference, "because we don't know where the rain's going to fall and which watersheds are going to be affected. So there is absolutely no reason to evacuate from Houston or the greater Houston area."
However, Gov. Greg Abbott, a Republican, suggested that residents should leave Houston during his news conference on Friday. "Even if an evacuation order hasn't been issued by your local official, if you're in an area between Corpus Christi and Houston, you need to strongly consider evacuating."
Retired Army Lt. Gen. Russel Honorè, who led the Department of Defense response to hurricanes Katrina and Rita, told the Wall Street Journal that experience has made officials wary of ordering an evacuation.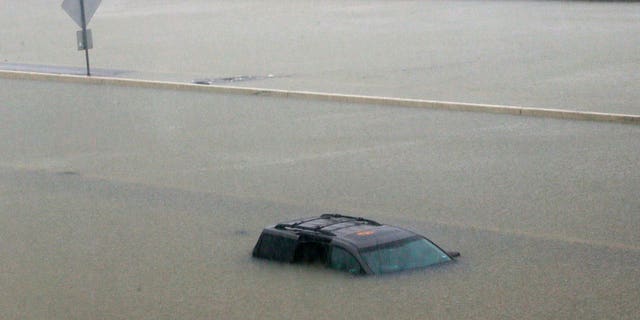 "I'm not trying to be critical of the mayor and history will prove whether they guessed right or they guessed wrong," he said. "But I do not believe we should leave people in [a] place we know is going to flood. It's counterintuitive."