West Virginia man allegedly beat woman, sliced her throat before throwing her off bridge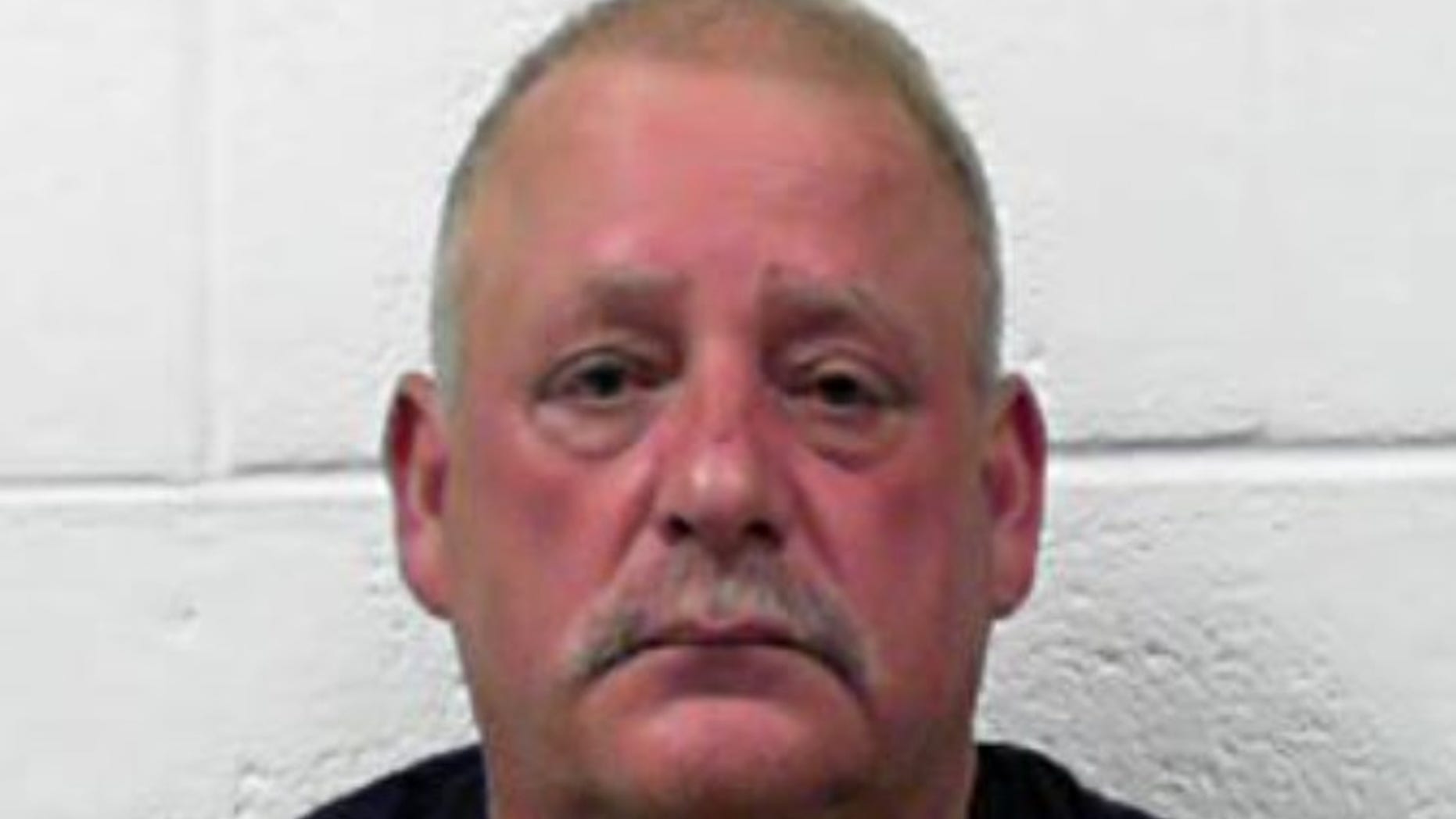 A West Virginia man was arrested Sunday after allegedly beating a woman and dumping her body over a bridge after slicing her throat.
The woman survived the assault.
Stacy Edward Burrell, 59, was accused of assaulting the woman last Wednesday. Court documents show that deputies reported to a hospital in Princeton, where they found a woman "cold, shaking, bloody and possibly intoxicated," according to WVNS-TV.
VIRGINIA MAN SENTENCED FOR SHOOTING, RUNNING OVER BALD EAGLE 'MENACE'
The woman reportedly told authorities she was staying with Burrell at his home in Bluefield, where they had spent time drinking liquor and doing drugs together.
Burrell allegedly then assaulted the woman. She told police he threw her head against a washing machine and hit it with a 2-by-4, and "punched her in the eyes," WVNS reported.
"Tonight you are going to die," are the words Burrell apparently told the woman, as he proceeded to drive her around in a vehicle before stopping at a bridge.
SHERIN MATHEWS' FATHER WATCHED HER CHOKE ON MILK, DUMPED HER BODY, REPORT SAYS
Burrell is then accused of dragging the women from his vehicle, cutting her throat with a box cutter and throwing her body off the side of a bridge.
The woman survived the ordeal, and swam to land and called for help at a nearby gas station.
Burrell told police, who said the man seemed drunk, that he hadn't seen the woman since he dropped her at her mother's house, which he did because she was driving his vehicle and got it stuck on a rock bank.
The man denied assaulting the woman, even though the deputies said he had blood on his shorts when they interviewed him.
SERVICE DOG MAKES DISTURBING DISCOVERY IN FAMILY'S YARD
According to WVNS, police found women's clothing inside a washing machine in Burrell's home, in addition to blood on the floor. They also found blood on the bridge.
Burrell was charged with malicious assault and attempted first degree murder, and is being held in the Southern Regional Jail on a $150,000 cash-only bond.