Volunteers scour area as authorities search landfill for Milwaukee woman missing for two weeks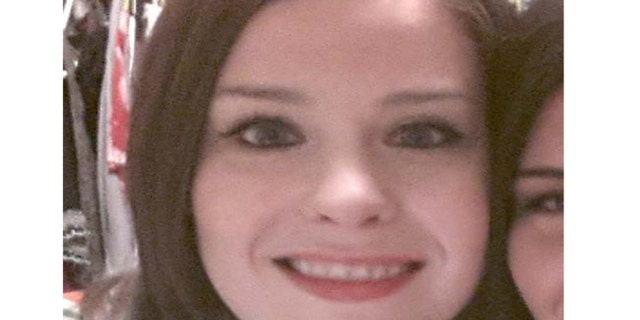 A group of volunteers met Saturday to assist Milwaukee authorities in the search for 27-year-old Kelly Dwyer who was reported missing more than two weeks ago.
Family members are making desperate pleas for the woman's safe return as details of the man Dwyer was last seen with begin to emerge.
Dwyer was allegedly seen at a restaurant on Oct. 10 with 38-year-old Kris Zoucco who told police they then went to his apartment to snort cocaine, Fox6Now.com reported.
Zuocco, who has not been charged in connection with Dwyer's disappearance, has been arrested twice during the investigation on unrelated charges, the news station reported.
Police reportedly found drugs at his apartment while questioning him about Dwyer on October 17, and was arrested but posted bail. Police then executed a search warranted and he was allegedly taken into custody at his parents' house on child pornography charges.
Authorities have not said whether they believe foul play may have been a factor in Dwyer's disappearance.
Dwyer's mother, Maureen, said she first noticed her daughter was missing when she failed to show up for a shift at Lululemon, Fox6Now.com reported. A co-worker contacted Dwyer's roommate who said she hadn't seen her, according to the report.
Friends and family say Dwyer doesn't have a car, and that her cell phone hasn't been used since Friday morning, which her mother told Fox6Now.com is unusual for her daughter. Dwyer's father Tony said he did not know Zuocco.
Zuocco reportedly said Dwyer was fine when she left his apartment Friday morning.
"This is the most awful, horrible thing anyone could ever go through. I don't know where my baby is and I may never see her again and every day that goes by gets harder and harder to believe that she's alive somewhere," Maureen Dwyer told Fox6Now.com.
Dwyer's mother said she believes her daughter had been acting recklessly lately and may have been meeting men on OKCupid.com, Fox6Now.com reported.
She is described as 5'7" with brown hair and a medium build. She is originally from the Chicago area. Milwaukee police have asked the public to call 1-414-935-7405 with any information. A Facebook page has also been set up for volunteers looking for ways to insist in the search.
Click for more from Fox6Now.com.