Vigils, prayer sessions spring up following San Bernardino massacre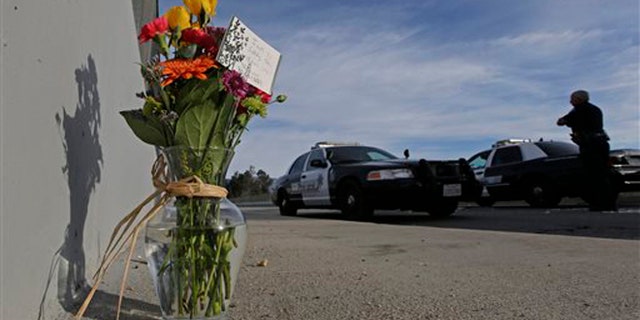 As the reality of Wednesday's attack at the Inland Regional Center in San Bernardino, Calif. sets in, an array of candlelight vigils and prayer sessions were held to honor the 14 killed and 21 injured.
The City of San Bernardino and the Inland Empire 66ers Professional Baseball Club were to host a joint public candlelight vigil at 6pm PST to pay tribute to the victims at the San Manuel Stadium. Civic leaders were expected to begin the event by remembering those who lost their lives and their families, in addition to acknowledging the first responders who put their own lives on the line. Four thousand people were expected to attend.
"Our community has been put in unfamiliar territory because of this terrible tragedy. We know that our ballpark is a community gathering place and that is what we need now," 66ers General Manager Joe Hudson said in a statement. "We need somewhere that all of us can come together and grieve for the senseless loss of life and assault on our home."
St. Paul's United Methodist Church of San Bernardino also is holding a vigil in conjunction with seven United Methodist Churches in the region to offer support to the communities.
Numerous impromptu vigils and remembrances also sprang up throughout the day to offer condolences, with mourners gathering in local homes, schools and street corners to comfort one another.
On Wednesday, Syed Rizwan Farook, a U.S.-born citizen of Pakistani descent and his wife, Tashfeen Malik, stormed an office holiday party, mowing down 14 people before dying hours later in a shootout with police. They possessed a massive arsenal of ammo, bombs and high-powered weapons.
Some members of the Muslim community have also organized gatherings to denounce the attacks, carried out by fellow Muslims.
The largest mosque in San Bernardino County – Baitul Hameed Mosque – released a statement affirming that the Ahmadiyya Muslim Community "condemns" the massacre and will join with the extended Muslim community in the area for a prayer vigil.
The South Bay Muslim Town Hall Meeting also sought to address what their religion does "say about violence" at the Peninsula Center Library's Community Room Thursday night.
Meanwhile, Redland's interfaith group will hold a prayer at noon Friday at the Islamic Center of Redlands to remember the victims.