Video shows Washington state store clerk in shootout with armed robber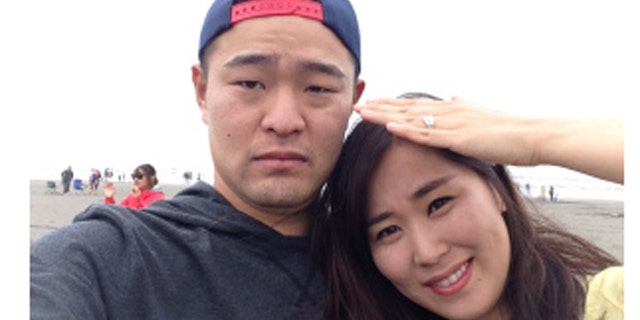 Surveillance video from a Washington state convenience store captured a dramatic scene as a female clerk exchanged shots with a would-be robber.
Clerk Seul Lim, 30, and the accused gunman Tyrone Prophet Jr., 23, each got off one shot, authorities told Q13 Fox. His bullet struck Lim in the abdomen. Hers just missed his head.
Prophet is accused of being the masked gunman who walked into Lim's Pacific Quickmart in Spanaway Thursday afternoon.
In the video, which is just more than 1 minute, a masked gunman demands money from Lim. She surrenders cash from the till and then pulls out of gun hidden near the register when the robber's head is turned.
Next, the video shows a burst of gunfire and the gunman fleeing.
Lim was treated at the hospital and released Thursday night, the station reported.
"She's tough," her husband Min Kim said, according to KUTV. "She's a tough cookie."
Investigators tracked the getaway car to a motel where Prophet was staying with a woman, the Tacoma News Tribune reported Friday.
The newspaper cited court papers as saying Lim's gun and Prophet's gun went off near simultaneously.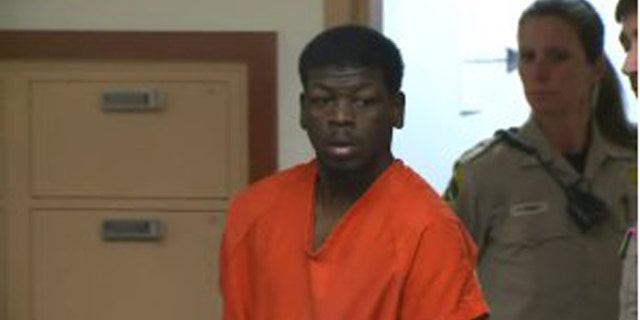 "The bullet fired by the victim passed by the defendant's head and went into the ceiling," the court papers said, according to the News Tribune. "The bullet fired by the defendant hit the victim in the abdomen."
At the motel, investigators recovered a .380 semi-automatic.