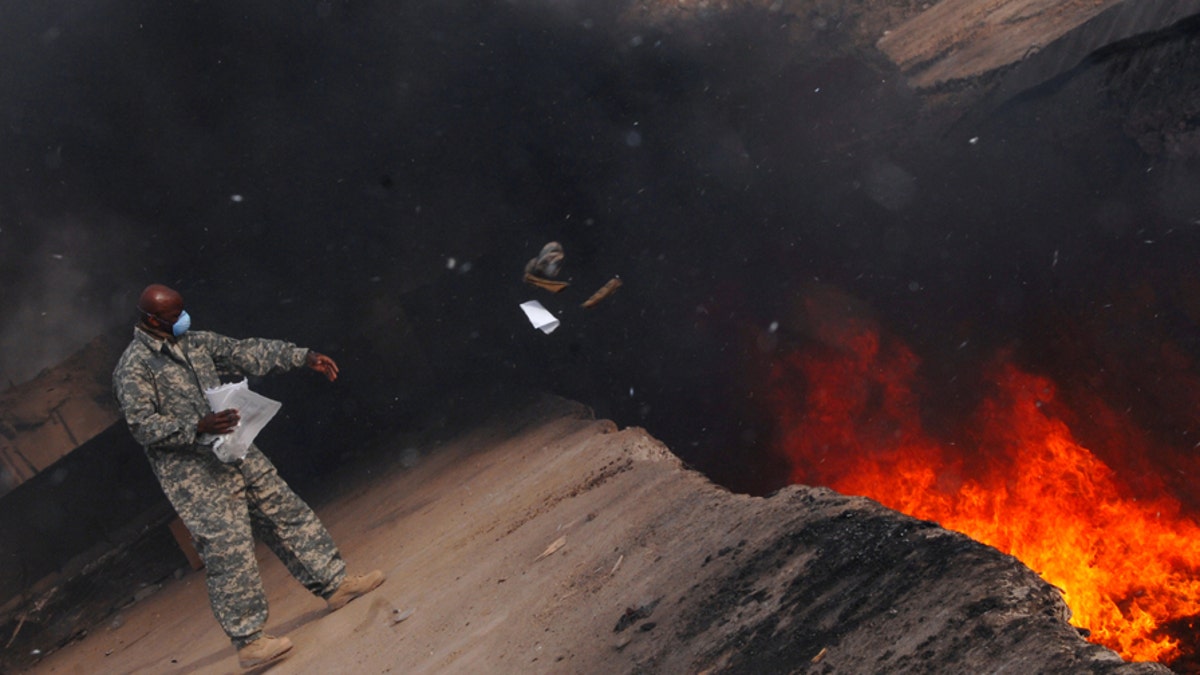 Hundreds of military service members and private contractors who had dozens of class-action lawsuits thrown out by a court of appeals are refusing to give up the fight.
Just last month, a three-judge panel of the 4th Circuit Court of Appeals agreed with a federal judge in Maryland, who last year threw out the lawsuits brought against KBR, a former Halliburton Corp. subsidiary. The panel found that the military had unrestricted control over KBR, rendering company decisions on waste management and water services "de facto military decisions" not appropriate for judicial review.
It was a crushing blow to those who filed the original class-action lawsuits, who maintain they were made ill by the use of open-air burn pits. On Tuesday, attorneys representing them filed a motion for the court of appeals to conduct an "en banc" review -- in which a case is heard before all judges of a court as opposed to the panel that made last month's decision.
"The panel acknowledged the district court's finding that the evidence established that the military determined that hazardous materials were 'to be segregated and disposed of by a method other than surface burning' and were 'not authorized to be placed in burn pits,'" reads a copy of the motion obtained by Fox News. "Yet the panel held that the district court did not clearly err when it wholly discounted both the evidence (sworn declarations) and the allegations in the complaint."
More than 60 lawsuits allege that KBR's practice of dumping tires, batteries, medical waste and other materials into open burn pits created harmful smoke that caused neurological problems, cancers and other health issues in more than 800 service members.
Attorneys for the plaintiffs maintain in this recent motion that the evidence against KBR, about improper waste disposal methods at military bases during the wars in Iraq and Afghanistan, is hard to ignore.
"The panel's decision cannot be squared with the evidentiary record, which establishes that KBR burned batteries and other hazardous materials in burn pits on thousands of instances," reads another passage in the motion. "Given that 181 service members filed declarations both in 2011 and 2016, and another 525 service members filed declarations in 2016, the evidentiary record establishing KBR's systemic burning of hazardous material is substantial and robust."
The motion further states that a new review should be considered because the original panel's decision was problematic.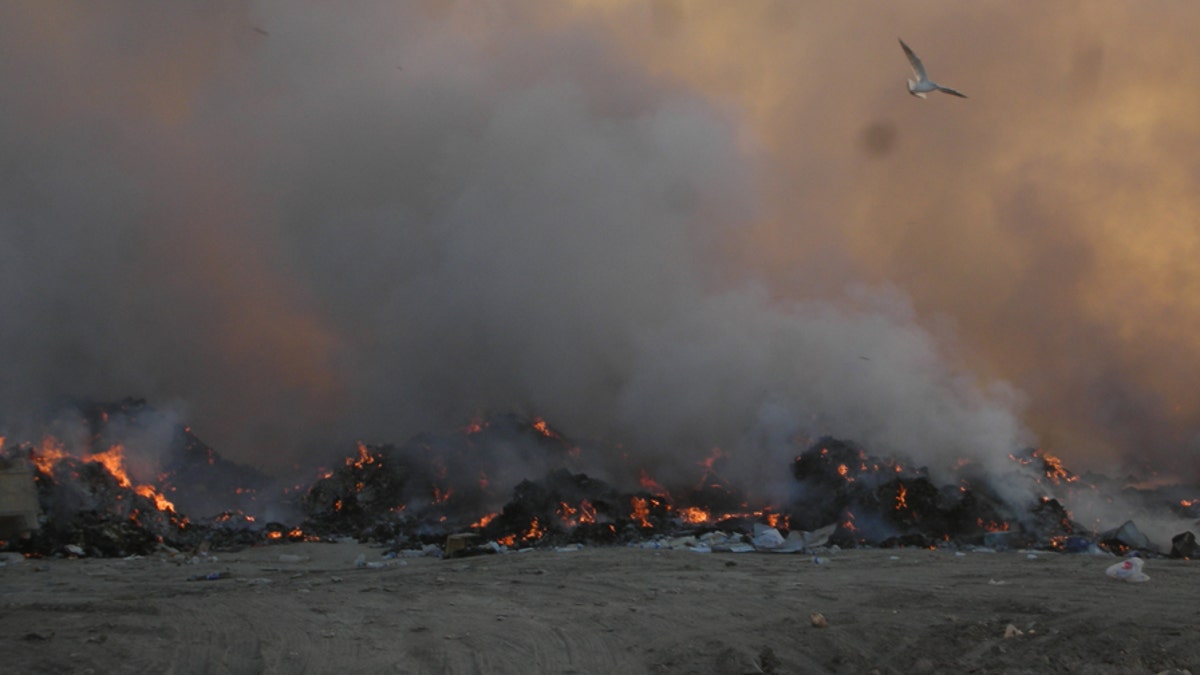 "The panel's desultory review of the record is all the more problematic because KBR did not rebut this evidence with contradictory submissions. Instead, KBR's contract manager (David Palmer) admitted that hazardous materials should not have been burned, and testified that KBR was permitted to burn general waste but not hazardous materials."
During arguments before the 4th Circuit last month, Susan Burke, a lawyer for the service members, argued that KBR repeatedly violated the terms of its contract with the military to handle waste disposal. She said KBR also disobeyed a military directive against burning hazardous materials.
KBR's attorney, Warren Harris, told the court that the decision to use burn pits was made by the military, which also made decisions on where the pits would be located, what hours they would operate and what would be burned in them.
In a recent statement to Fox News, KBR officials say the appeals court decision made last month was crucial in ending a long battle in court.
"KBR is pleased that the Court of Appeals has confirmed that the trial court made the correct decision and that this legacy case is one step closer to final resolution," reads a statement from officials at the contracting firm. "As KBR has consistently stated, KBR operated burn pits at a very limited number of bases in Iraq and Afghanistan and KBR personnel operated safely and effectively at the direction and under the control of the U.S. military."
The Associated Press contributed reporting to this story.