A graduation ceremony for an Arizona veteran was more than just a time to mark a milestone, it was also a moment to thank two officers on Wednesday for saving his life.
It was 3 years ago that Thomas Slocumb, who had just returned from Afghanistan, said he was ready to commit suicide when two Phoenix police officers showed up as his home.
"My plan that day was to be done," Slocumb told FOX10. "I was going to end everything, but because of them two I didn't."
The officers who showed up at this door that day were determined to help the veteran.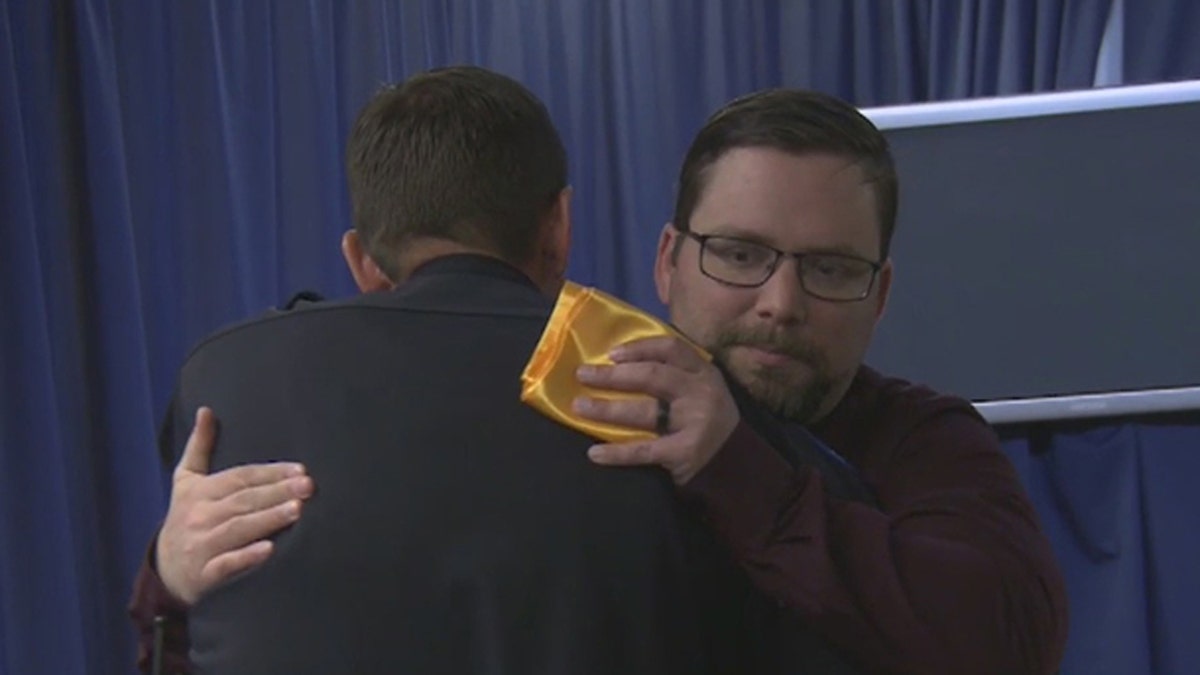 "We contacted him and made sure he was OK, and he was making statements to indicate he wasn't OK, and found out that he was a veteran returning from combat and experiencing some intense emotional issues because of that," Officer Eric Burke told FOX10.
Slocumb recently finished an undergraduate program at Arizona State University, and tracked down the officers that helped him that day to present them with the stole he wore at graduation.
MILITARY DOG HEROES HONORED WITH K-9 MEDAL OF COURAGE
"How do you thank somebody for saving your life?" he told FOX10. "It's something you can't put into words."
Slocumb has already begun his master's program at ASU and plans to go into social work with the goal of one day trying to help veterans like himself.
"It's a huge step that he took, to not only get himself the help that he needed, but to graduate college now," said Officer Daniel Erickson said.