Veteran trying to reunite belongings with mystery Air Force veteran
An Indiana veteran who came across a box of personal possession nearly 10 years ago is trying to reunite them as Memorial Day approaches with their rightful owner.
Rick Nichols told FOX59 he found a box containing the possessions of an Air Force veteran while emptying out a foreclosed home in East Indianapolis in 2008.
"Everything I came across, all the houses, all the junk, this is the one thing I couldn't part with, for whatever reason," he said.
The items discovered in the box include old high school yearbooks, photos, and newspaper clippings, all telling the story of this mystery veteran.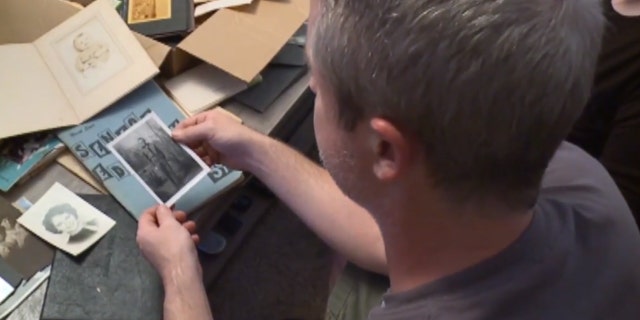 "I'm led to believe he's a family guy," Nichols told FOX59. "He values his family."
AIR FORCE VET DIAGNOSED WITH ALS RAISING AWARENESS WHILE FIGHTING FOR LIFE
That mystery man, according to the Air Force discharge papers Nichols found, is David Carroll Wenner, once of Evansville, Indiana.
"I've got a sense of brotherhood with prior military," said Nichols, "and I think that's what this was for me."
Nichols is now trying to find out if Wenner is still alive, and what happened to the family members pictured in photos discovered in the box. He told FOX59 he's tried several times to track down Wenner or his family, but hasn't been successful.
"I'm not trying to be the hero," he said. "I just want the guy to have his stuff back."