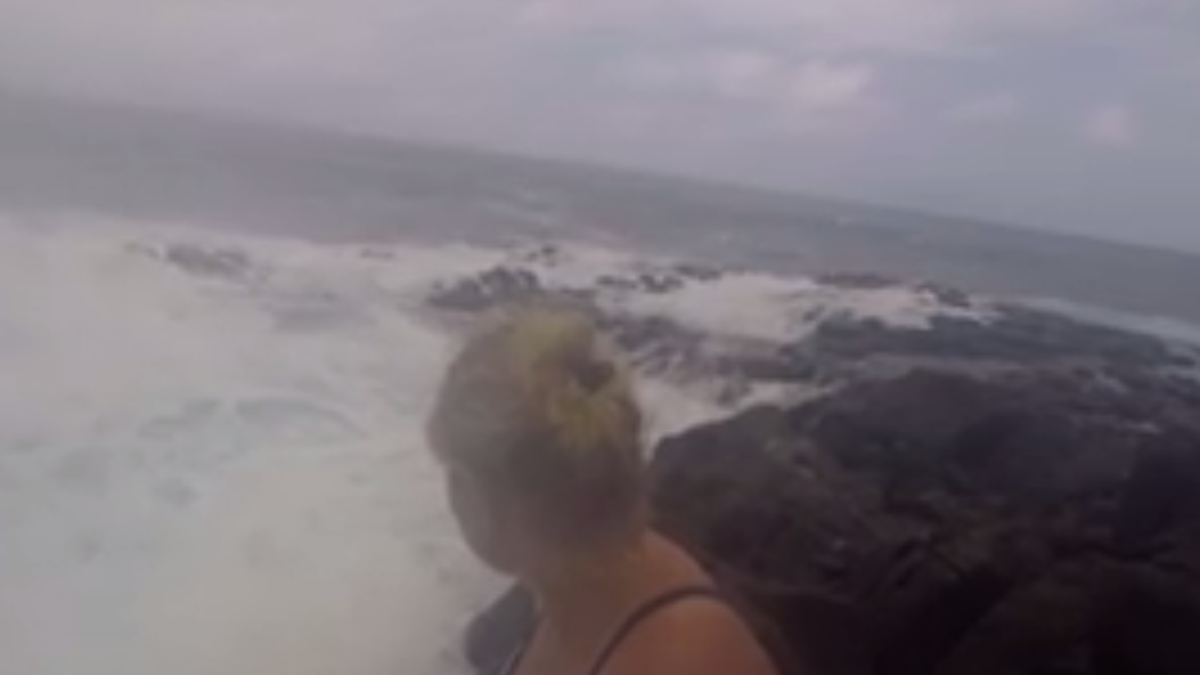 A visit to a tide pool at Queen's Bath in Kauai, Hawaii, almost turned tragic last weekend before a family of three was rescued by a Good Samaritan and U.S. service member.
101-YEAR-OLD WOMAN WINS GOLD IN 100-METER SPRINT
The drama began after a large wave swept a Milwaukee couple and their 11-month old baby into the water on Saturday afternoon. That's when Maj. Drew Downey, visiting from Oahu with his wife Rifka, and another individual jumped into the rough waters to help out.
Downey said that he was going to jump into the water with his wife before the wave hit but decided to wait until the water calmed. But when the couple and baby hit the water he jumped in anyway.
OFFICIALS REOPEN HAWAII BEACH AFTER SUSPICIOUS ITEM EXAMINED
"With all the whitewash coming in, I really couldn't see much but the mother with her hand up, starting to go under," Downey explained to KHON. "We saw the father, couldn't see the baby at the time."
"He had a baby backpack carrier and a big ol' camera case on him and he still kept that baby above water," Downey's wife recalled of the father. "I was so scared, because initially I just thought it's a baby. It could have easily been one of my own. I went into mommy mode, just save the baby," Rifka said.
Downey was able to get the mother back on land while a firefighter visiting from Canada helped the father and baby. Downey then got back into the water to help bring the baby to a safe location while the father followed behind.
"I'm just really happy they're safe," Downey said afterward. "Pretty much everyone came away unscathed."
The location has been troublesome in the past. Despite several signs along a trail warning visitors of the dangerous ocean conditions a male visitor was still killed there last February after a wave swept him into the ocean.