US imposes terrorism-related sanctions against bin Laden son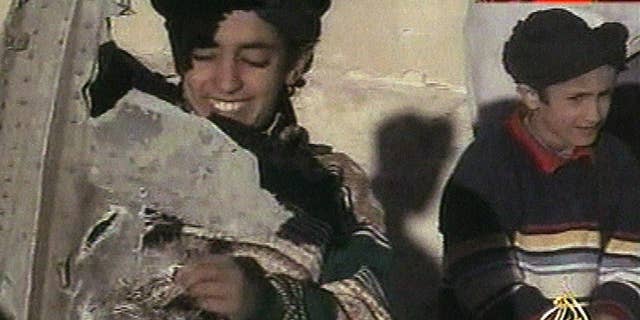 WASHINGTON – The Obama administration has announced terrorism-related sanctions against a son of Sept. 11 mastermind Osama bin Laden.
The State Department says Hamza bin Laden has been "determined to have committed, or pose a serious risk of committing, acts of terrorism that threaten the security of U.S. nationals or the national security."
Hamza bin Laden was officially named an al-Qaida member in 2014 by his father's successor, Ayman al-Zawahiri.
The State Department says the younger Laden — in a 2015 audio message — called for acts of terrorism in Western capitals. In an audio message last year, he threatened revenge against the U.S. and warned Americans they would be targeted at home and abroad.
Al-Qaida founder Osama bin Laden was killed by U.S. special forces in Pakistan in 2011.