US envoy for North Korea says military option 'not close'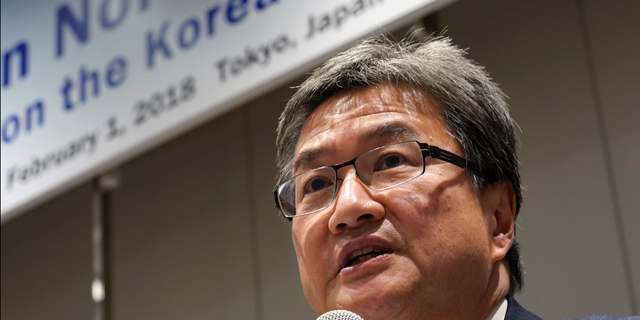 TOKYO – The United States' special envoy for North Korea said Thursday that America is not close to taking military action against the North.
Joseph Yun said U.S. policy is to apply pressure and leave the door open for dialogue, while keeping all options open.
Yun said a military option is included, but "I don't believe we are close to it."
Yun made the comments at a news conference in Tokyo after attending a meeting on North Korea held by a private think tank.
The two Koreas recently resumed talks over the North's participation in this month's Winter Olympics in South Korea, prompting the U.S. and South Korea to postpone regular joint military exercises.
The Koreas have planned several conciliatory gestures during the Olympics, which South Korea considers an opportunity to revive meaningful communication with North Korea after a period of animosity and diplomatic stalemate over the North's nuclear and missile programs.
Yun said he welcomes the dialogue between the two Koreas, but added that the goal for dialogue should be denuclearization of North Korea.