US businesses increased stockpiles 0.4 percent in March, with sales up strong 1 percent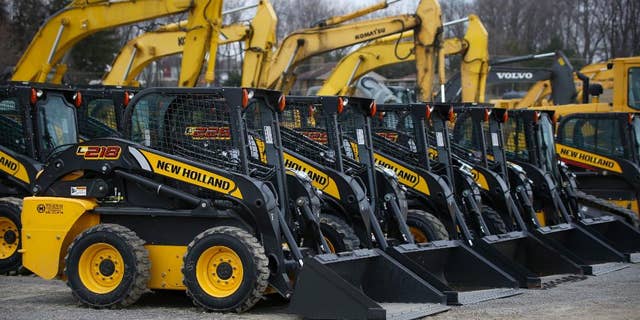 WASHINGTON – U.S. businesses increased their stockpiles in March, and sales increased by the largest amount in 10 months.
Stockpiles rose 0.4 percent after a 0.5 percent rise in February, the Commerce Department said Tuesday. Sales in March jumped 1 percent, the largest advance since May, after a 0.9 percent increase in February.
Both months represented a solid rebound after a 0.9 percent sales decline in January that was blamed in part on the harsh winter weather.
The two months of sizable gains in sales should encourage businesses to keep restocking to meet rising demand. That would mean increased orders to factories and rising production, which would lead to stronger economic growth.
Many economists expect growth to rebound significantly in the second quarter after slowing sharply in the first.
Inventories held by wholesalers increased 1.1 percent in March, while those held by manufacturers edged up a tiny 0.1 percent. Inventories at the retail level were unchanged.
In the January-March quarter, the economy slowed to a lackluster annual growth rate of 0.1 percent, a slump that economists have attributed mainly to severe winter weather. A slowdown in inventory building subtracted 0.6 percentage point from first-quarter growth.
Economists think the drag from slower stockpiling is easing in the second quarter as businesses respond to stronger sales.
Many analysts think annual growth will be 3 percent or higher in the April-June period. In a separate report Tuesday, the government said retail sales rose just 0.1 percent in April, less than expected. But that followed a 1.5 percent surge in March.
Economists are forecasting that annual growth will hold around 3 percent in the second half of the year. That pace could provide the strongest growth for the overall year since 2005, two years before the Great Recession hit.