University of Portland tennis player removed from team after 'misogynistic' speech at banquet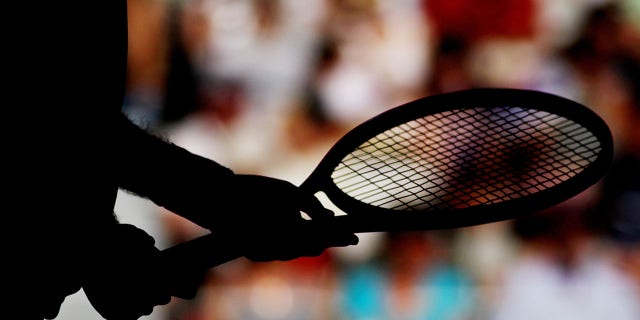 A University of Portland tennis player was reportedly kicked off the team Tuesday after giving a misogynistic speech at a year-end student-athlete banquet.
Goutham Sundaram hosted the sports banquet Sunday and started the speech by saying he was going to "make the stage [his] locker room," according to Olivia Sanchez – a student and rower, who wrote a column published in the school's newspaper The Beacon.
"Sundaram's speech detailed his sexual pursuits during the last four years and explicitly stated that his main goal throughout college was not academic or even athletic, but sexual: to get white women to sleep with brown men," Sanchez wrote.
Sundaram's "violent, misogynistic" remarks were not taken well by some of the attendees. Men's head basketball coach Terry Porter, a former NBA player, walked out of the event -- though university president Rev. Mark Poorman remained seated through the entire speech, Sanchez said.
"I felt trapped," she wrote. "This event was mandatory."
Sundaram managed to somehow reference Gandhi during his speech, adding the famous Indian leader "didn't fast for 20 days so that I could get to America and not sleep with white women," she said.
Sundaram was taken off the stage, but continued to emcee the event, according to Sanchez.
"I felt trapped. This event was mandatory."
"This night was supposed to be about me," Sanchez wrote in The Beacon. "About all of us. Instead, it was a 'locker room': one that I was excluded from since I couldn't get the joke. The 'joke' was never meant for me. Sundaram's words were actively marginalizing all the women who have worked hard all year for this."
The Beacon published a follow-up story, saying an email was sent from the school's athletic program and included an apology from Sundaram.
"I would like to address what happened at the Wally's last night," Sundaram said. "I want to apologize for taking away from the focus of the night. The night is meant to celebrate the excellence of student athletes and I would like to apologize if I made any people uncomfortable."
Poorman also apologized in an email, according to The Oregonian.
"These offensive statements do not reflect us, and they do not reflect our mission," he wrote. "As president of the University, I remained at the event to honor those who gathered to celebrate student athletes, teams, and Athletics staff for their many accomplishments in the past year."
Poorman said the athletic department had removed Sundaram from the tennis team.