Two decades later, 'Phoenix Lights' remains a mystery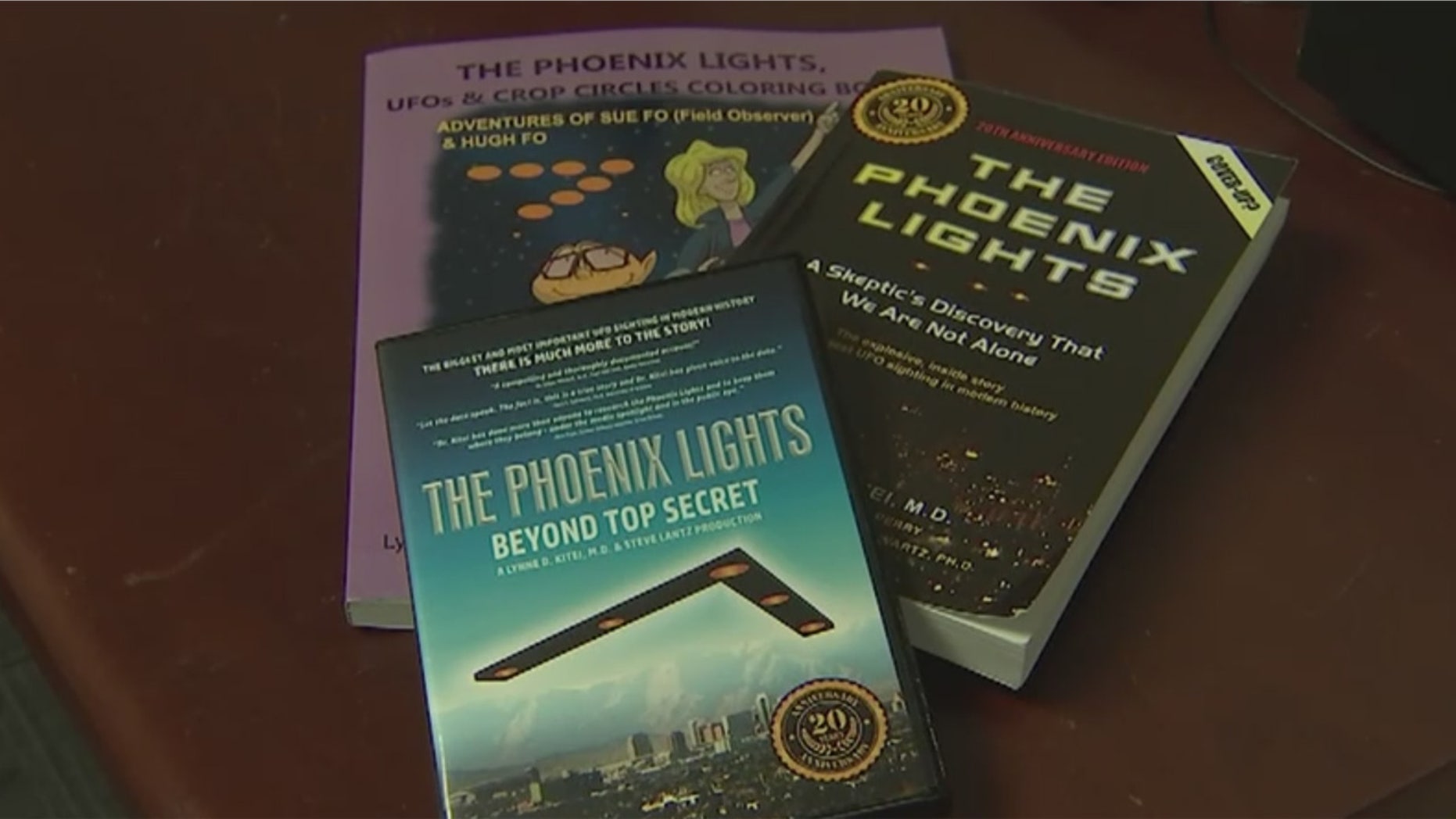 PHOENIX – March 13, 1997.
It's a date many people will remember, as it is the night the so-called "Phoenix Lights" event took place. 20 years ago. In the two decades since that mysterious night, there have been lots of theories over the light's origins.
Some say it was military flares.
Some say it was hot air balloons.
Those who believe in the theory that extraterrestrial beings were behind the Phoenix Lights also endure ridicule from skeptics who say otherwise.
The sightings that night would become the subject of a book, as well as a documentary, by Phoenix physician Lynne Kitei. She was a witness to the Phoenix Lights. She saw the lights from her Paradise Valley home, and snapped some photographs.
"I have no idea what they were," said Kitei.
It took Kitei seven years to come forward. Those who first talked about the Phoenix Lights suffered because of it. Former Phoenix City Councilwoman Frances Barwood was the first public official to draw attention to the Phoenix Lights. Now living near Prescott, Barwood asked about the sights at a City Council meeting, weeks after the lights appeared.
"I asked if anybody knew what this object was and could we check into it," said Barwood. "I was met by a whole bunch of stares."
Barwood was puzzled by the reaction.
"After the meeting, one of the City Managers came over to me and said, 'you shouldn't have asked that question,'" recounted Barwood.
Hundreds of witnesses then began to call Barwood.
"I thought if this many people saw whatever this was first of all, what did they remember? They all described the exactly the same thing," Barwood said. "There was no doubt in my mind. You cant get that many people to agree on the same object."