TSA screenings at Phoenix airport draw fire from disabled travelers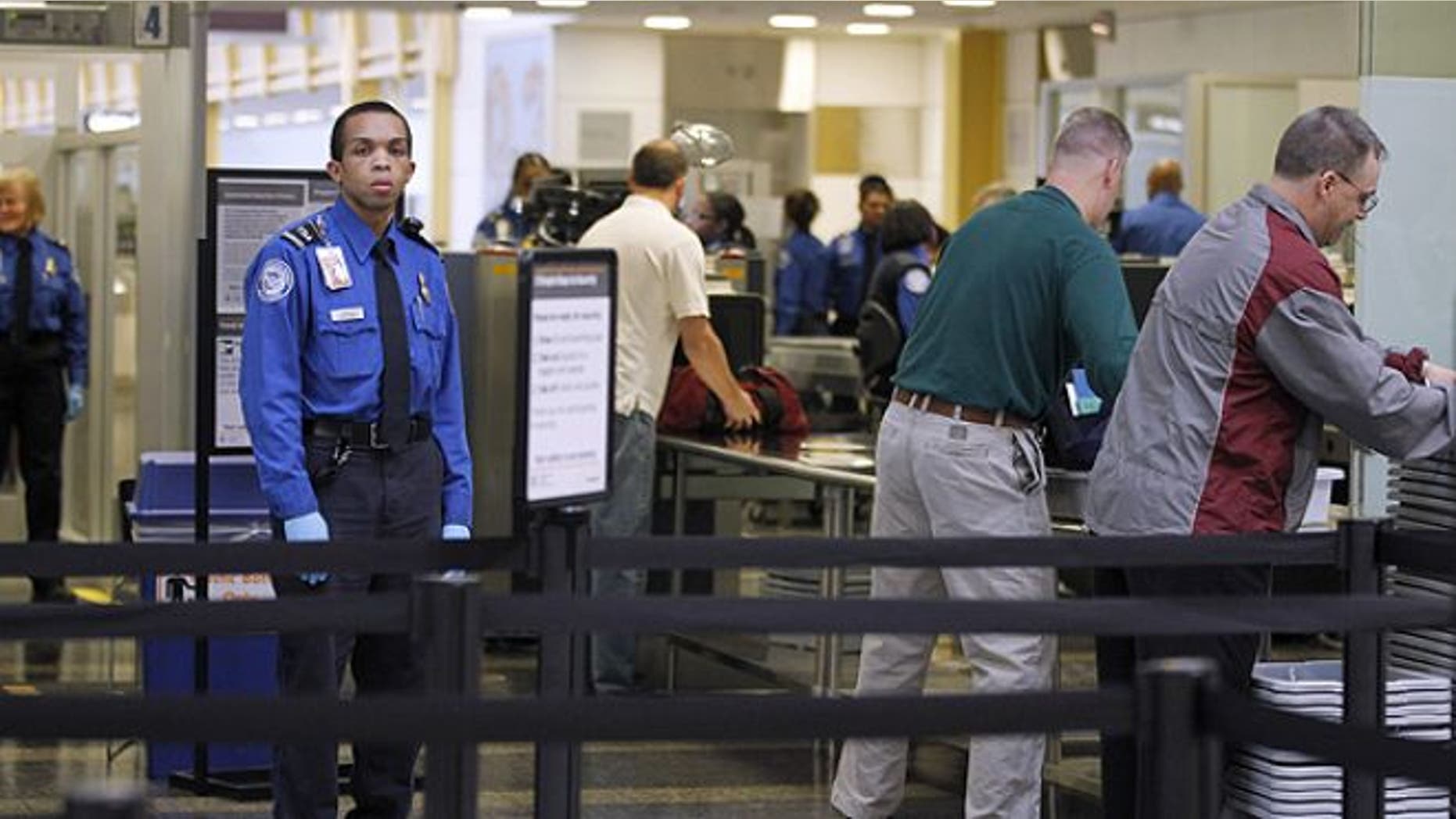 Dozens of disabled travelers have filed complaints with Phoenix Sky Harbor International Airport, accusing Transportation Security Administration security agents of conducting inappropriate and humiliating screenings.
The Arizona Republic reports that 26 complaints were filed on behalf of people with disabilities at the airport's checkpoints in 2012, which is more than double the national average, according to records obtained under the Freedom of Information Act.
One of the complaints was filed by an 82-year-old woman in a wheelchair who was reportedly required to take out her prosthetic breast while passing through a TSA security checkpoint before boarding a flight to London last June.
"At her age and physical capability, she posed absolutely no risk whatsoever to anyone's safety and should not have been subjected to such invasive and (undignifed) treatment," the woman's grandchild wrote in a complaint obtained by the paper. "This sort of degrading treatment is more appropriate for prisoners."
In another incident, a breast cancer survivor complained that an agent at Sky Harbor ordered a pat-down of her prosthetic breast and refused to conduct the search in a private area.
"She made me pull it out in front of the world. When I got upset, I was told to shut up. I have never been so humiliated in my life," the woman wrote in the complaint. "The TSA has overstepped their bounds and ruined my vacation."
Between October 2009 to June 2012, the TSA's disability branch received 920 complaints about screenings from people alleging discrimination on the basis of disabilities and medical conditions, according to a Government Accountability Office reviewed by The Arizona Republic.
The newspaper requested records of complaints from disabled travelers after a Marine who lost his legs in an IED explosion in Afghanistan was reportedly asked to remove his prosthetic legs and stand so agents at Sky Harbor could check his wheelchair for explosives.
The TSA refuted the unnamed Marine's claim, arguing that security footage proves that prosthetics were not removed.
Rep. Duncan Hunter, R-Calif., who first came forward with the veteran's claim in March, told The Arizona Republic the complaints by travelers with disabilities reveal a "disturbing pattern."
"TSA agents are entrusted to do an important job, but there's a serious shortage of confidence that lessons are being learned. Examples like these show a recurring disregard for passengers, even in secondary screening situations, and a lack of basic common sense," Hunter said.
The TSA on its website recommends that travelers with disabilities and medical conditions call a hotline ahead of traveling for information about what to expect during the screening process.