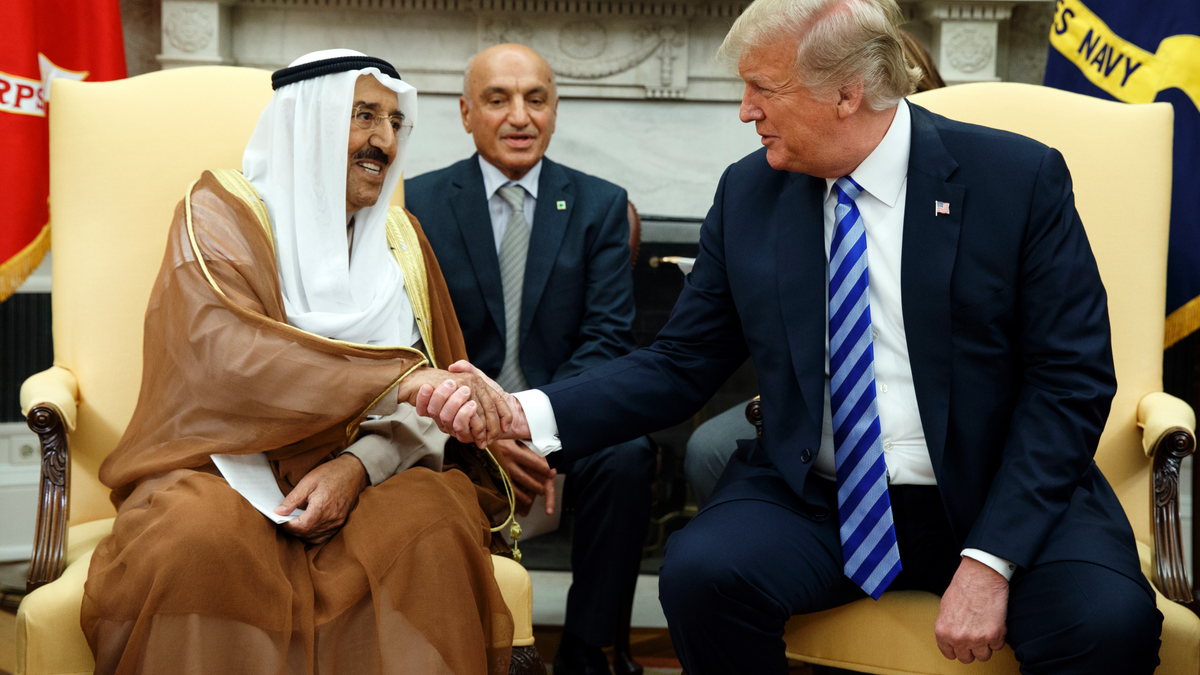 WASHINGTON – President Donald Trump said terrorism, Syria and Yemen were among the topics of discussion during a White House meeting Wednesday with the emir of Kuwait.
Trump said Sheikh Sabah Al Ahmad Al Sabah was a "very special friend" of his, while the 89-year-old Kuwaiti ruler said he was "very happy" to meet Trump for the third time in nearly a year.
The president said the U.S. and Kuwait practice "large-scale" trade and investment, and work together against terrorism. He declared Kuwait a "great partner" in that effort.
The emir said before the meeting that he and Trump would also discuss trade and investment, and cooperation on the military, energy and education.