Trump hosts evangelical leaders at the White House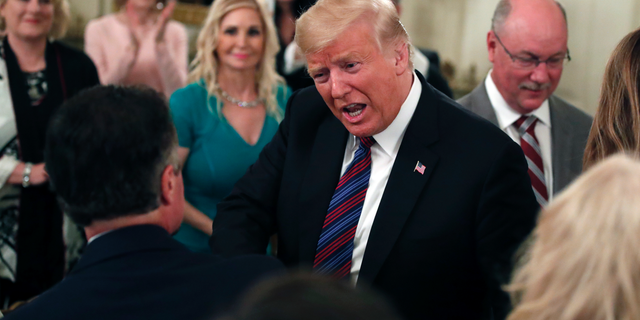 NEWYou can now listen to Fox News articles!
WASHINGTON – President Donald Trump says the government's "attacks on communities of faith" are over as he hosts a dinner celebrating evangelical Christian leaders at the White House.
Trump says the government in recent years has tried to undermine religious freedom, but those days are over.
He's pointing to efforts by his administration to secure the release of imprisoned pastors and limit federal funding for abortion providers.
Among those attending are megachurch Pastor Paula White and the Faith & Freedom Coalition's Ralph Reed.
Trump has long pledged to defend the religious rights of the conservative Christians who helped propel him to power.
Trump tells the evangelical leaders their support "has been incredible," but says he doesn't don't feel guilty "because I have given you a lot back."