Trove of war posters discovered at New Hampshire library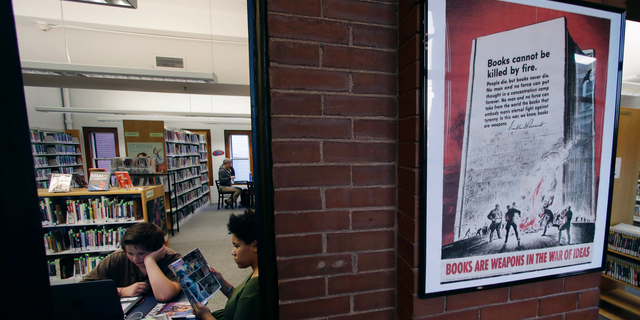 ROCHESTER, N.H. – Nearly 200 propaganda posters from World War I and World War II have been found in the basement of a New Hampshire library.
Some of the posters discovered at the Rochester Public Library were aimed at promoting the war effort at home while others championed American troops serving overseas and encouraged people to donate books and other items. Still others were aimed at bolstering our allies in Europe or vilifying the Nazis.
Library director Brian Sylvester said the stash of posters were most likely in the basement for decades. They were only discovered last year as staff began organizing an area filled with old periodicals and local history books. The posters, mostly in good condition, benefited from the good humidity and low light in the room.