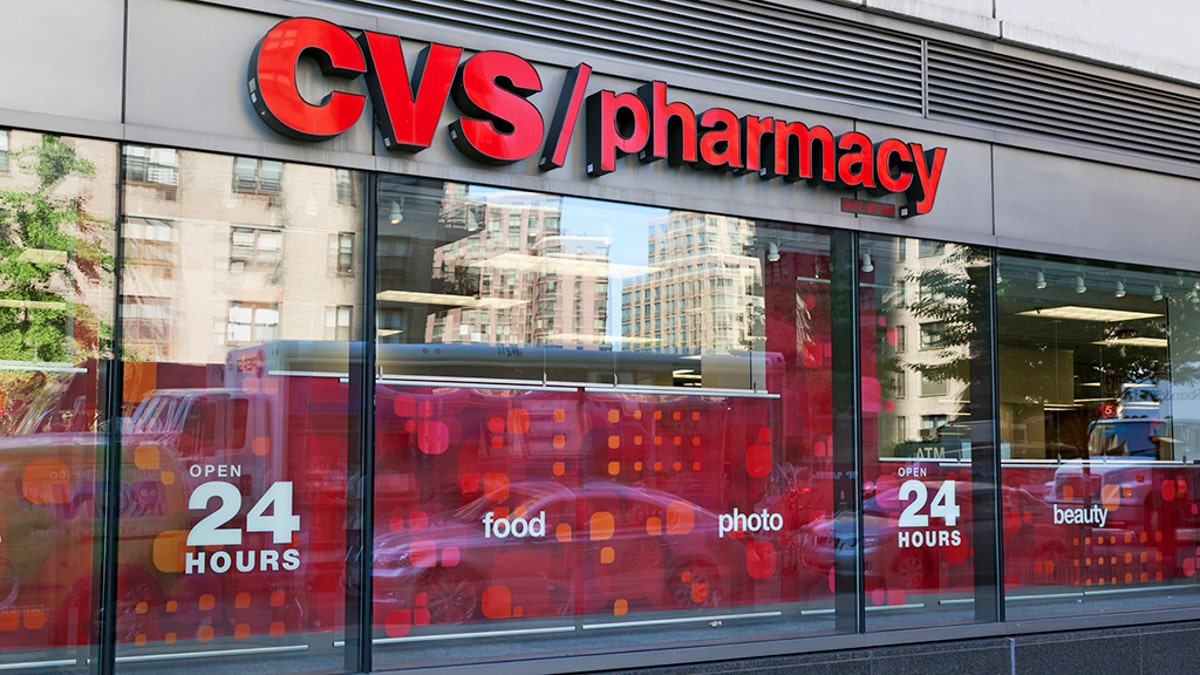 A transgender woman said she was humiliated after a pharmacist at an Arizona CVS refused to fill her hormone prescription in April.
Hilde Hall, who detailed the incident in a blog post published on ACLU's website on Thursday, said she was elated after she received her first prescription for hormone therapy from the doctor.
However, when she went to a CVS in her hometown of Fountain Hills, Arizona, to fill the script, she was shocked by what came next.
Hall said the pharmacist "refused to fill one of the prescriptions needed to affirm my identity," adding that the unidentified pharmacist did not give her "a clear reason for the refusal."
She said the pharmacist then proceeded to ask her questions in front of other customers, which she said left her "embarrassed and distressed."
ARIZONA SENATE CANDIDATE WHO FATALLY SHOT HIS MOM DECADES AGO ARGUES FOR GUN RIGHTS FOR SELF-DEFENSE
"I nearly started crying in the middle of the store," she recalled. "I didn't want to answer why I had been prescribed this hormone therapy combination by my doctor. I felt like the pharmacist was trying to out me as transgender in front of strangers. I just froze and worked on holding back the tears."
After the encounter, Hall asked the pharmacist again for her prescription back but he refused once more.
"I left the store feeling mortified," she wrote.
Hall said she called her doctor when she got home explaining the situation. The office called the CVS for Hall to get the prescription filled but again the pharmacist refused.
Eventually, Hall got her prescription filled at a local Walgreens without a problem.
"I transferred all of my prescriptions there so that I never again have to see the pharmacist who discriminated against me," she wrote.
ARIZONA FLOODS FORCED HUNDREDS OF TOURISTS TO EVACUATE, RESCHEDULE TRIP TO FAMOUS TRIBAL LAND
Hall said she contacted CVS' corporate office many times to complain about the incident but said nothing was done. On Thursday, Hall said she decided to file a complaint to the Arizona State Board of Pharmacy saying something needed to be done.
AZ Central pointed out that Arizona "allows pharmacies and pharmacists to refuse to fill a prescription on religious or moral grounds." However, pharmacists are required under state law to inform the company "in advance about any religious convictions."
CVS released a statement regarding the incident.
"CVS Health extends its sincere apologies to Ms. Hall for her experience at our pharmacy in Fountain Hills, Arizona last spring. The conduct of the pharmacist, who is no longer employed by CVS, violated company policies and does not reflect our values or our commitment to inclusion, nondiscrimination and the delivery of outstanding patient care," the statement read.
Hall declined to take legal action against CVS after she received an apology.