Top military officer: Women losing confidence that sexual assault a problem that can be solved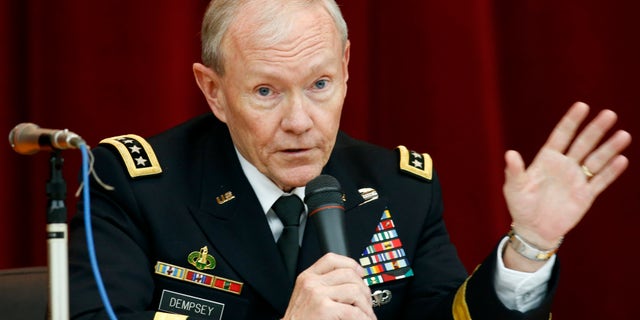 NEWYou can now listen to Fox News articles!
WASHINGTON – The nation's top military officer is warning that women in uniform are losing confidence that sexual assault in the armed services is a problem that can be solved.
The chairman of the Joint Chiefs of Staff, Army Gen. Martin Dempsey, calls that lack of confidence "a crisis."
Allegations of sexual assault in the military have triggered anger, from local commanders to Capitol Hill and the Oval Office.
Yet there seem to be few clear solutions beyond improved training and possible adjustments in how the military prosecutes such crimes. Changing the culture of a male-dominated, change-resistant military that for years has tolerated sexism and sexist behavior is proving to be a challenging task.
New sexual assault allegations emerged this week, involving an Army soldier who was assigned to prevent such crimes.