Tony the Louisiana truck-stop tiger dies, age 17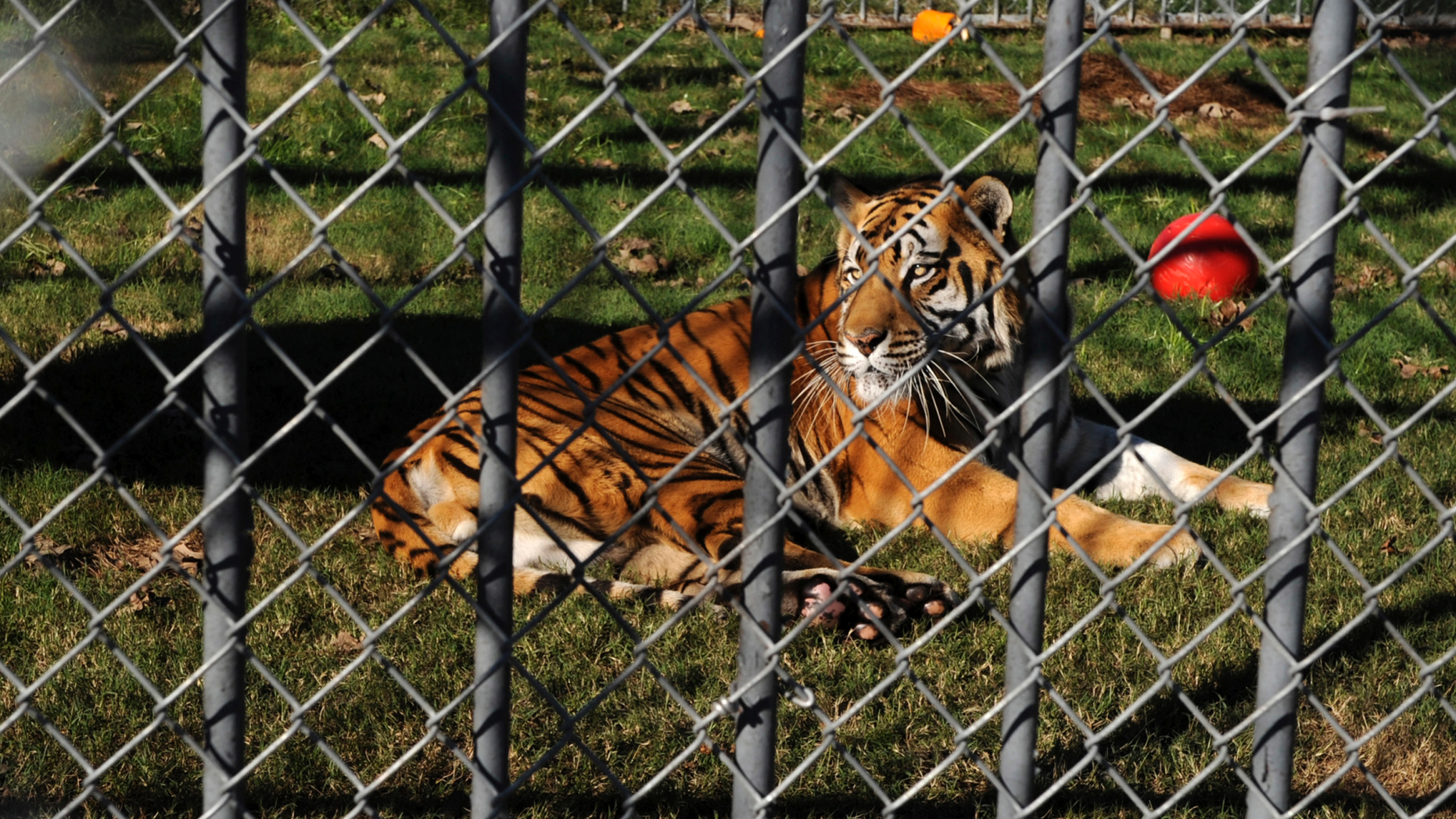 GROSSE TETE, La. – A tiger kept at a Louisiana truck stop has died at the age of 17.
Tiger Truck Stop owner Michael Sandlin says Tony the Bengal-Siberian mix was euthanized Monday because he was old, ill, and medicine hadn't helped.
The Indian Tiger Welfare Society says tigers in zoos generally live 16 to 20 years.
Sandlin says the decision was hard. He says that after undergoing a necropsy to benefit tiger care, Tony will be taxidermied and displayed along with a predecessor named Sabrina, which died of cancer.
The Animal Legal Defense Fund fought to move Tony from the Baton Rouge-area truck stop to a tiger sanctuary. It says it will keep fighting to uphold Louisiana's ban on private ownership of big cats.
Sandlin says he plans to continue his challenge.