Three suspected ISIS recruiters arrested in Spain and Morocco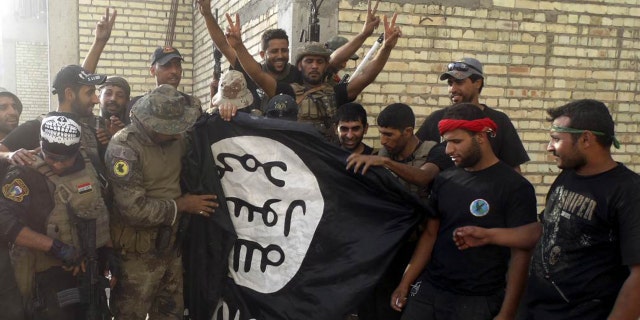 Three men suspected of working to recruit Islamic State fighters and calling for new attacks were arrested in Spain and Morocco, Spain's Interior Ministry announced Monday.
Two Moroccan nationals, ages 32 and 21, were arrested in northeastern Spain and a third person was arrested in northern Morocco, the ministry said in a statement.

ISIS CHIEF IN AFGHANISTAN KILLED IN APRIL RAID, US MILITARY SAYS
The three are accused of spreading propaganda, recruiting followers and encouraging attacks through the Internet. The three reportedly have ties to senior ISIS members in Syria and Iraq and were planning on traveling to the countries for combat. The Spanish Interior Ministry stated that the three men arrested had expressed "willingness to carry out Jihad and die as martyrs."
EGYPT ISIS LEADER VOWS TO ESCALATE ATTACKS ON CHRISTIANS
Spain's Interior Minister Juan Ignacio Zoido said at a press conference on the arrests that "terrorists are enemies of our society and we are going to pursue them where are, as demonstrated by the operation against the three jihadists."
Morocco's Ministry of Foreign Affair said they have dismantled 168 cells in connection to terrorism, according to Morocco World News. Since Spain increased their country's security watch in June 2015, police have arrested 162 suspected jihadi activists.
The Associated Press contributed to this report.