Three dead, including gunman, at Houston auto shop, police say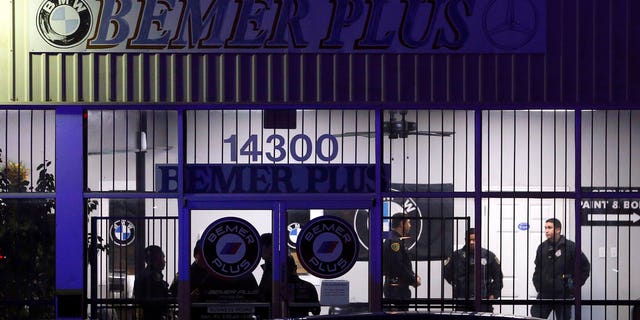 NEWYou can now listen to Fox News articles!
A man walked into a Houston auto shop where he used to work Friday and fatally shot two employees before going outside and killing himself, police said.
The man, whose name wasn't immediately released, entered Bemer Plus about 4 p.m. and officers received a call minutes later about "a shooting in progress," Executive Assistant Police Chief Troy Finner said in a news conference.
Multiple people, including customers and other employees, were at the shop when the shooting happened, Finner said.
"It's very, very sad this time of year and any part of the year that we lose three citizens," Finner said. "I just ask our great citizens of this city to pray for each victim here and their families."
Michael and Shedrique Williams told Houston's Fox 26 that they believe a family member of theirs was one of the victims.
"This is his heart right here. He would never miss a day of work or none of that," Michael Williams said.
Houston police didn't immediately release the names of the two other people who died. The motive for the shooting was not clear.
The southwest Houston shop specializes in used BMW sales and repairs.
Hours after the shooting, homicide detectives were still at the scene investigating.
The Associated Press contributed to this report.