Third DACA recipient in a week arrested on human smuggling charges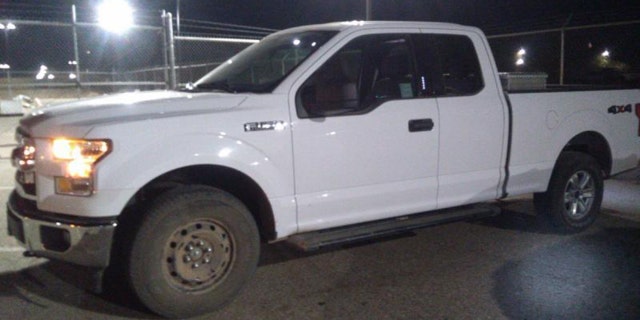 A third person living in the United States under an Obama-era protection for illegal immigrants who entered the country as minors was arrested this week for allegedly trying to smuggle Mexican nationals into the U.S.
U.S. Border Patrol said agents in Arizona nabbed the 26-year-old man, who is a Mexican national and a beneficiary of the 2012 Deferred Action Childhood Arrivals executive order, after spotting footprints from four people who had crossed the border near the Colorado River on Monday.
Officials said they soon discovered the four people getting into a white Ford F-150 in a nearby citrus grove.
The vehicle was pulled over and the driver, who now lives in Salinas, Calif., was identified as a DACA recipient, authorities said. The four other occupants were identified as Mexican nationals who were in the U.S. illegally.
Border Patrol said the unidentified driver was arrested on human smuggling charges while the four passengers were arrested for immigration violations. The vehicle was seized for forfeiture.
Monday's incident was at least the third human smuggling-related arrest this week in which agents nabbed a so-called "Dreamer."
Border Patrol officials said two Dreamers -- one in the country legally under the DACA program and the other whose permission had expired -- were arrested last week in separate incidents in California.
One arrest occurred last Wednesday near Torrey Pines State Beach while the other happened in Campo, Calif. Both suspects are in custody. Officials did not indicate the three men were linked to each other in any way.
The arrests come while Congressional lawmakers try to write legislation to give the DACA recipients legal status. DACA has protected about 800,000, many of them college-age students.