Thief in NY files typo-filled lawsuit after he was shot while robbing store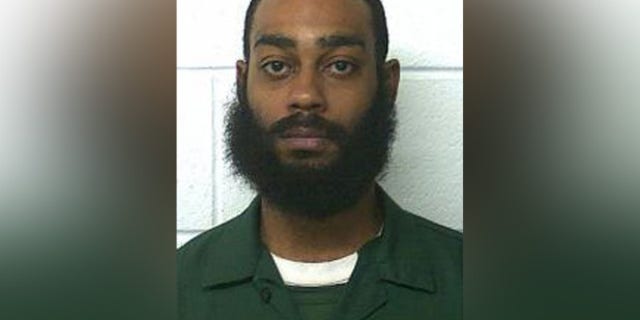 He's a lousy crook — and an even worse jailhouse lawyer.
A bumbling Long Island liquor-store thief who got caught stuffing bottles of hooch in his pants, only to be shot by the store's owner as he tried to get away, wants $2.7 million for his injuries.
But Shawn Harris can't even get the name of the store or the shooter right.
In the handwritten lawsuit he filed himself, Harris describes in detail how he and a pal ripped off the store on Newbridge Road in North Bellmore, LI, in August 2016, starting in the "Hennesey [sic] and Patron section."
Harris "removed 4 bottles of liquor and I put 2 bottles in my pants and walked to pay for the other 2 bottles and [the store owner] asked for I.D. and I told him I need to go to the car and get my I.D. and I went outside and Dropped the 2 Bottles," he wrote.
Harris, who was with two pals, was trying for another two bottles when the store owner — who he names as "Lan Dong Dong" of Grapes & Grains, in Baldwin, LI — followed the three men outside.
"We was followed outside and the store owner pulled out a handgun and stated give me the bottles back," Harris writes in the Brooklyn federal-court lawsuit he filed from his cellphone in the Nassau County Correctional Center.
The owner struggled with the men, trying to grab the keys from their car's ignition before opening fire.
"During this the store owner shoots my friend and he confronted me outside the car and shot me also and I ran off," Harris writes. "I was shot by Lan Dong Dong in my right shoulder and I did not receive medical treatment because I was scared of Getting Arrested . . . so I did my own medical treatment."
But the theft actually occurred at a store called Newbridge Wine & Liquors, in North Bellmore — not Grapes & Grains, and Lan Dong Dong isn't the owner who shot Harris, according to reports.