'They don't speak for me': New Muslim groups reject CAIR representation
Within hours of a terror attack that left 14 dead in Southern California, the nation's best-known Islamic advocacy group held a press conference with the killers' family – and Muslims around the country cringed.
In the days following the Dec. 2 attack in San Bernardino, Council for American-Islamic Relations representatives partially blamed U.S. policy for terrorist attacks, accused gunman Syed Rizwan Farook's co-workers of making fun of his beard and sought to downplay comments by Farook's father linking him to ISIS. Like Muslims throughout the U.S., CAIR officials condemned the attack, but too often with what sounded to critics like subtle caveats.
"CAIR is a primary obstacle in the effort of many honest American Muslims who recognize our need to own up and lead long-overdue reforms against the root causes of radicalization: Islamism and its separatism," said Dr. Zuhdi Jasser, an ex-U.S. Navy officer who founded and heads the American Islamic Forum for Democracy.
"CAIR is a primary obstacle in the effort of many honest American Muslims who recognize our need to own up and lead long-overdue reforms against the root causes of radicalization: Islamism and its separatism."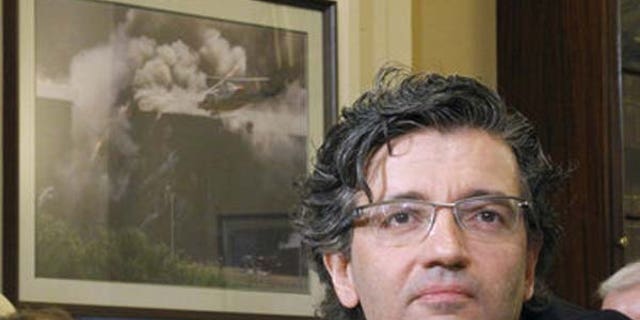 For would-be reformers like Jasser, reclaiming the faith begins with taking back control of Islam's image. He and other increasingly outspoken Muslim-Americans say true moderates must be honest and unequivocal in condemning acts of violence carried out in the name of Islam. Most of all, they are tired of the Washington-based nonprofit claiming to speak for them.
"CAIR's information is marketed and packaged so it seems that they speak for all of us, but they don't speak for me and my group," said Raheel Raza, president of the Council for Muslims Facing Tomorrow. "CAIR does not and has never represented the majority Muslim voices which are as diverse as Muslims in America."
Muslims Facing Tomorrow is one of more than a dozen moderate Islamic groups from the U.S., Canada and European countries that have joined the Muslim Reform Movement, an alliance put together by Jasser.
The Muslim Reform Movement rebukes violent jihad, advocates for a separation of "mosque and state," and celebrates individual freedom, human rights and gender equality, and secular democracy, according to its founders, who also reject the idea of an Islamic State and its Sharia Law.
"We are in a battle for the soul of Islam, and an Islamic renewal must defeat the ideology of Islamism," read a statement from the group, which formed following the Nov. 13 attacks in Paris and met for the first time in Washington just two days after the San Bernardino attack.
CAIR does not publicly support an Islamic State, Sharia Law in the U.S. or acts of violence. But moderate critics from within the faith say CAIR's reflexive tendency to raise moral equivalence arguments or warn of backlashes against Muslims even as it condemns terror attacks does them no favors. In addition, CAIR's past links to Hamas, having been named an unindicted co-conspirator in a 2007 federal trial involving the Palestinian terrorist group, make it easy for critics to doubt its sincerity – and by unfair extension, that of other Muslims.
Jasser goes even further, questioning the true agenda of CAIR.
"CAIR may condemn the acts and means of radical violent Islamists, but no one should be fooled for a moment that CAIR's singular fixation on stoking the flames and raising funds off the exaggerated narrative that Muslims are under siege by 'bigoted Americans' is not a major part of the separatism that radicalizes members of our Muslim communities," Jasser said. "They are feeding the global movement against America."
CAIR spokesman Ibrahim Hooper didn't answer specific questions posed by FoxNews.com about the organization, only providing a link to two CAIR reports on its website, including one critical of Jasser.
Founded in 1994 with a stated goal to "enhance understanding of Islam," CAIR has grown to 32 chapters in 20 states. The self-styled anti-defamation and civil rights group operates on $3 million in donations a year, and also solicits contributions for special projects, such as $500,000 from Prince Alwaleed bin Talal of Saudi Arabia, to fund distribution of the Koran in the U.S.


According to its website, CAIR was formed "to challenge anti-Muslim discrimination nationwide." The group touts its status as the most frequently quoted American Muslim organization as evidence of its success in "providing an Islamic perspective on issues of importance to the American public."
While some critics allege CAIR is tied to the Muslim Brotherhood and federally designated terrorist organizations Hamas and Hezbollah, CAIR has in the past called such accusations "false and misleading."
The U.S. Department of Justice listed CAIR and other large Muslim organizations in 2007 as unindicted co-conspirators in a terrorism-related trial in Texas brought by the government against the Holy Land Foundation for Relief and Development charity and five of its officers.
The Holy Land Foundation for Relief and Development and its officers were accused of funneling millions of dollars in donations to Hamas and found guilty of providing material support for terrorism, leading to the federal government shutting down the organization in December 2001. The FBI broke off its ties with CAIR as a result of the case, even though CAIR was not directly tied to any of the criminal activity.
"CAIR has a strategy of delegitimizing U.S. government counter-terrorism operations, often distributing articles that make it sound as if the War on Terror is manufactured by the FBI and a Zionist/anti-Muslim conspiracy machine," said Ryan Mauro, national security analyst for the Clarion Project, a New York-based nonprofit that monitors Islamic terrorism. "They reflexively cast doubt on the agency, rather than the terrorism suspect, almost every single time that an arrest is announced."
Jasser's group hopes to bring together progressive Muslims who share American values, practice their faith in their own way and reject the idea that one agenda-driven group speaks for them.
"We want to wake up the 85 to 90 percent of Muslims in the U.S. who are sitting at home, who don't go to mosques, but love their religion," Jasser said.