The Latest on Muslim student with clock: Police say they won't charge teen in feared bomb hoax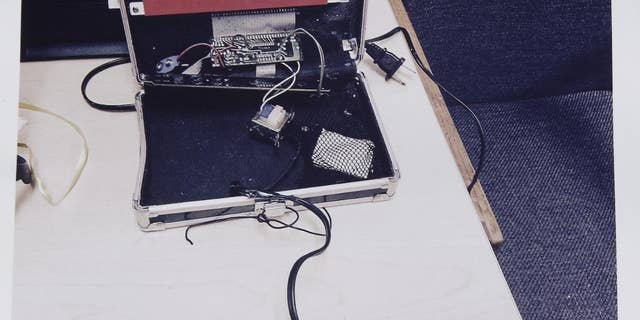 NEWYou can now listen to Fox News articles!
IRVING, Texas – The latest on the Muslim teenager who was questioned by police after faculty at his North Texas high school thought his homemade clock looked like a bomb (all times local):
12:01 p.m.
Police say they will not charge a 14-year-old Muslim boy whose teachers were alarmed when he brought a homemade clock to his Texas high school.
Teachers alerted the police because they thought the clock resembled a bomb.
Irving police Chief Larry Boyd said during a news conference Wednesday that Ahmed Mohamed will not be charged with possessing a hoax bomb because there's no evidence that he meant to cause any harm.
Boyd says the clock that Ahmed built looked "suspicious in nature."
Ahmed's family says high school administrators in the Dallas suburb of Irving on Monday suspended the teenager for three days after he showed the clock to teachers.
School district spokeswoman Lesley Weaver says officials were concerned with student safety and not the boy's Muslim faith.