The latest on Boston bombing trial: Expert says Tamerlan's wife researched martyrdom rewards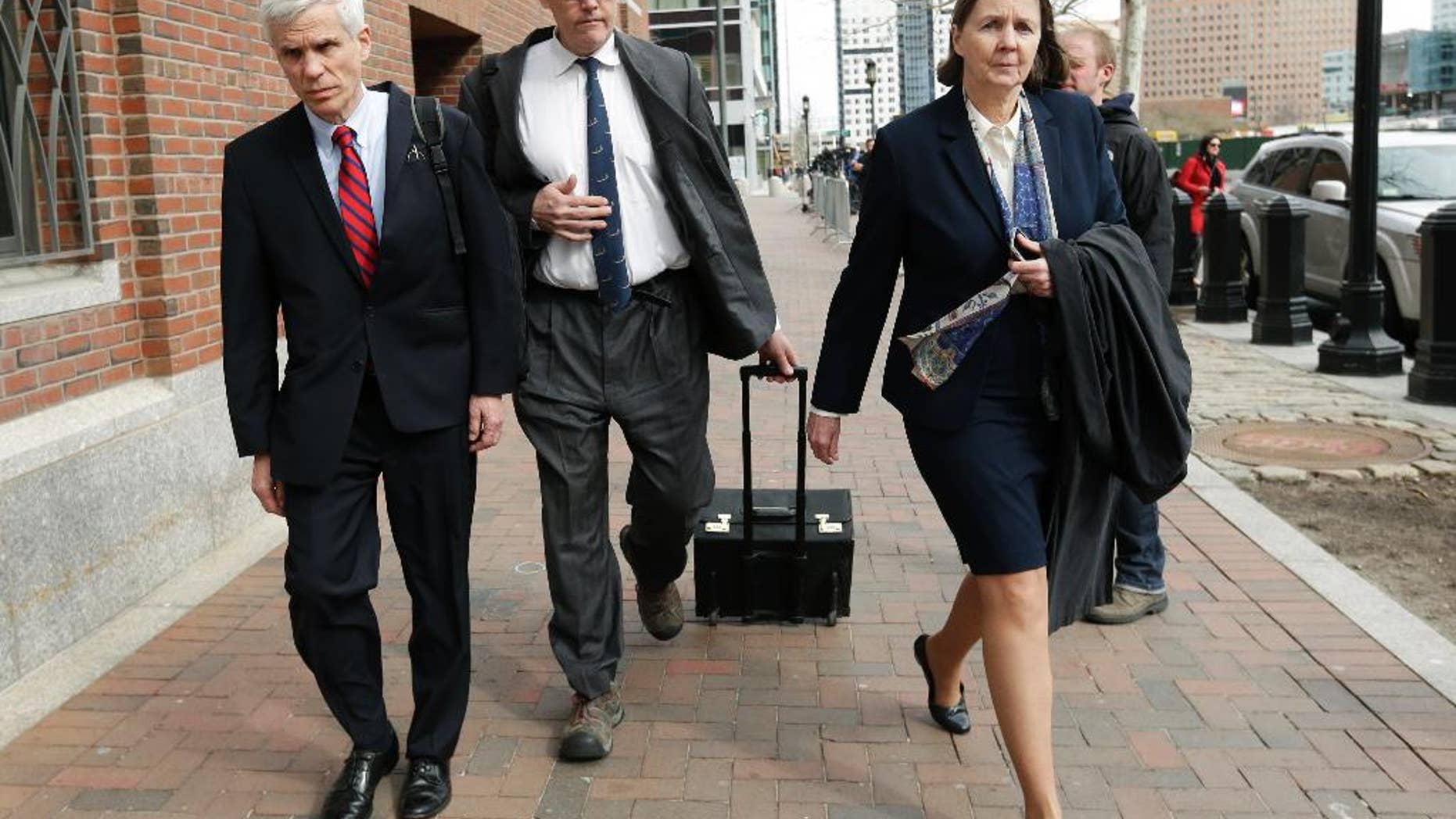 10:28 a.m.
A computer expert testifying for the defense in the trial of Boston Marathon bomber Dzhokhar Tsarnaev (joh-HAHR' tsahr-NEYE'-ehv) says his brother Tamerlan's wife did research on her computer to try to find out what the rewards would be for the wife of someone who dies as a martyr fighting in a holy war.
Mark Spencer testified Tuesday that Katherine Russell's computer showed search terms more than a year before the bombings that included: "rewards for wife of mujahedeen" and "if your husband becomes a shahid what are the rewards for you?"
Dzhokhar Tsarnaev's lawyers have argued that Tamerlan Tsarnaev was the mastermind of the bombings and led his younger brother, Dzhokhar, down the path to terrorism. They say Tamerlan became radicalized, and his wife, an American from Rhode Island, also showed signs of becoming a religious fanatic.