The Latest: Manson follower threatened if she left cult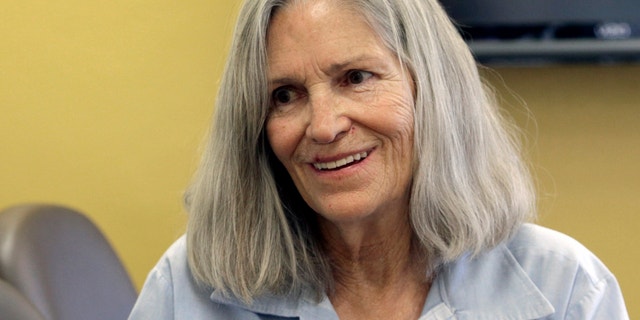 NEWYou can now listen to Fox News articles!
LOS ANGELES – The Latest on a court hearing for a follower of Charles Manson who is seeking to introduce evidence of the role her youth may have played in two murders she committed (all times local):
4:10 p.m.
A former member of Charles Manson's "family" has testified that the cult leader once threatened to have her killed if she left the group.
Catherine Share testified Thursday in Los Angeles Superior Court on behalf of fellow member Leslie Van Houten.
Van Houten's lawyer wants to show a state parole board next week that his client was under the sway of the charismatic and violent leader when she was a teen.
A change in California law allows the board to consider that criminals under age 23 are more likely to make bad decisions.
Share says Manson got another member to agree to hunt her down if she ever left the ranch where they lived.
Share did not know if Van Houten was ever threatened or told she couldn't leave.
___
9:47 a.m.
A former member of Charles Manson's murderous cult is expected to get a court hearing to evaluate the role of her young age in the killing of a California couple four decades ago.
Leslie Van Houten is not expected to attend the hearing in Los Angeles Superior Court on Thursday.
The 68-year-old is serving a life sentence at the California Institution for Women.
A recent change in California law enables those who committed crimes when they were less than 23 years old to seek a hearing and for these issues to be later discussed at a parole hearing.
Van Houten was 19 when she stabbed to death Leno and Rosemary La Bianca in 1969 with fellow cult members.