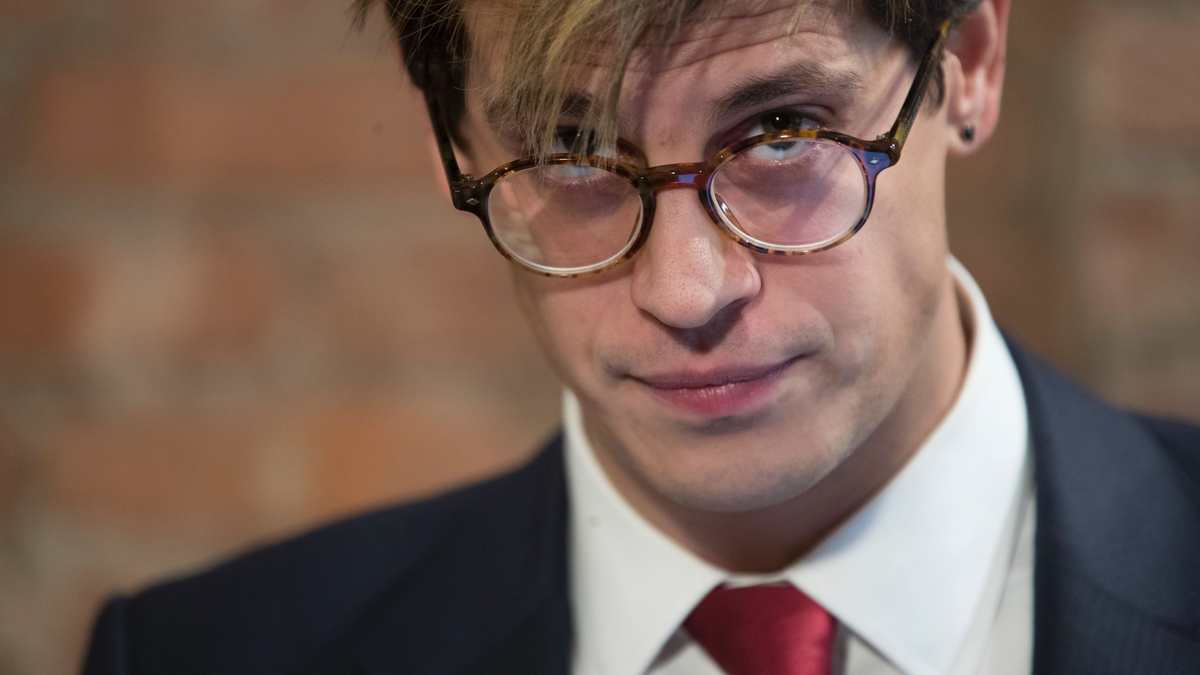 FULLERTON, Calif. – The Latest on a speech by Milo Yiannopoulos at California State University, Fullerton (all times local):
3:55 p.m.
There is a big police presence at a California college where conservative speaker Milo Yiannopoulos is scheduled to address students but the number of protesters out so far is relatively small.
Appearances by Yiannopoulos at other events in California have led to violence.
About 100 people are at a "Unity Block Party" being held in opposition to the speech Tuesday night at California State University, Fullerton.
Some wore Halloween costumes and some danced. Signs posted on trees read things like "Students fight for civil rights" and "Different individuals valuing each other."
A large area surrounding the speech venue was cordoned off by a fence with "no trespassing" signs.
Other signs posted on fences listed about a dozen rules for attendees, warning them that they would be screened and searched, and that no backpacks, bags, or masks were allowed inside the venue.
Dozens of police officers were seen throughout campus ahead of the event.
___
12:45 a.m.
Right-wing firebrand Milo Yiannopoulos is slated to give speech at a Southern California college campus on Halloween night.
Yiannopoulos is appearing Tuesday at California State University, Fullerton, at the invitation of the school's College Republicans. Other student groups are planning what they call a "Unity Block Party."
Other campus speeches by Yiannopoulos have led to violence. Cal State Fullerton police say they're prepared for clashes but have taken aggressive security precautions to keep opposing groups apart.
Brooke Paz, the young Republican group's spokeswoman, says the goal is to draw attention to free speech and the presence of politically conservative students on campus.
Critics say Yiannopoulos seeks to divide people by race and religion.