The Latest: about 400 campers evacuate Washington wildfire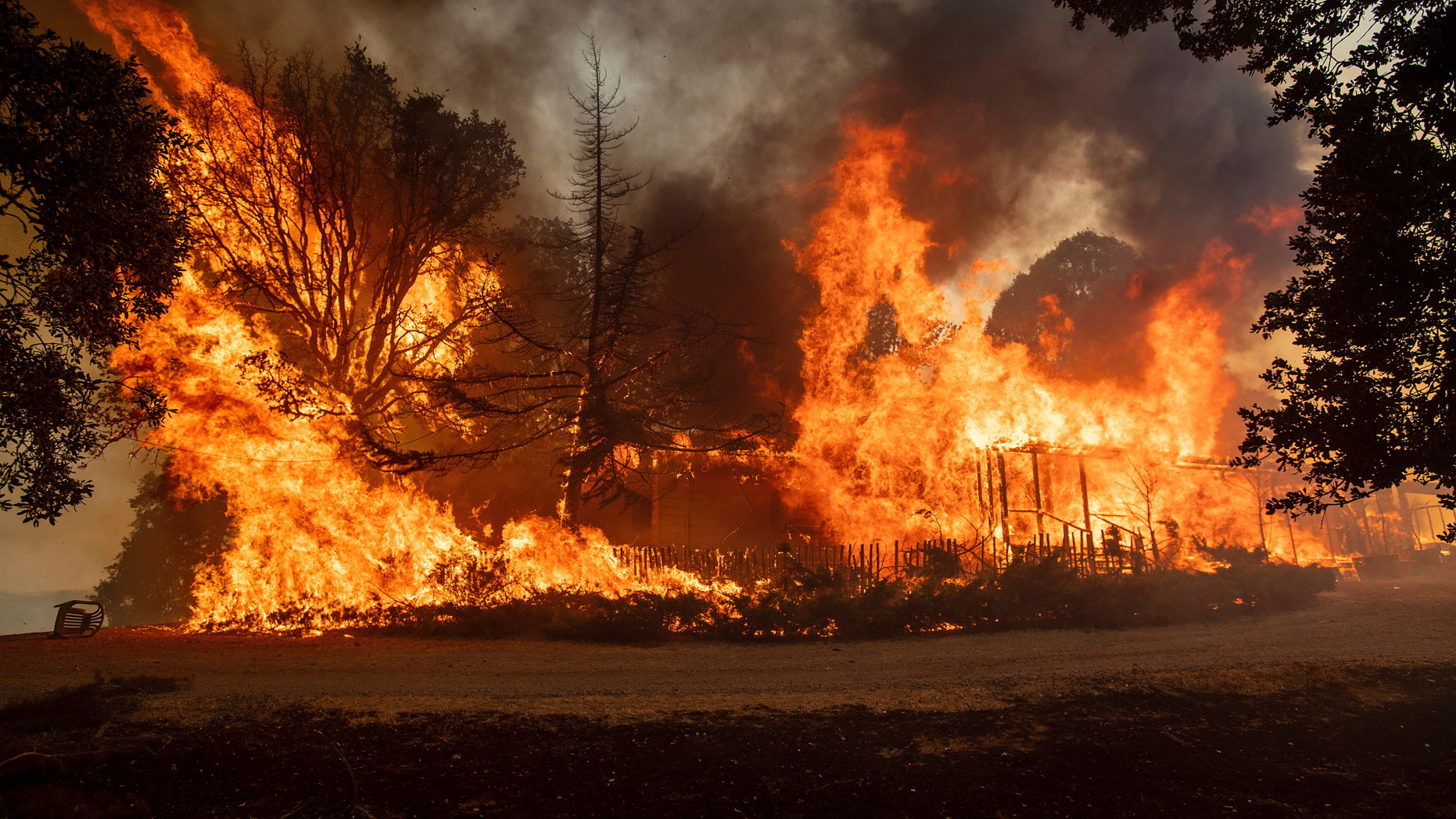 UPPER LAKE, Calif. – The Latest on destructive wildfires in California and the U.S. West (all times local):
9:50 a.m.
Children attending summer camps and others have been told to leave immediately as a wildfire burns in a wilderness area in south-central Washington.
The fire is burning about 80 miles (129 kilometers) west of Yakima within the Goat Rocks Wilderness. It was started by lightning and was reported Monday.
The Herald-Republic says about 400 children and employees at camps in the Clear Lake area were evacuated Tuesday.
The U.S. Forest Service has closed the White Pass and Clear Lake recreational areas because the fire is burning close to popular trails, campgrounds and homes. It has scorched about 30 acres (12 hectares).
District Ranger Kelly Lawrence says the closure is needed because fires burning across the U.S. West have exhausted resources and it's been difficult to staff the Miriam Fire.
___
7:30 a.m.
Fire officials say a massive blaze in Northern California has torched 1,018 homes in and around the city of Redding.
The California Department of Forestry and Fire Protection said Wednesday that another 440 buildings including barns and warehouses have also been destroyed by the fire.
The huge Redding area blaze that has been burning for more than a week has displaced 38,000 from their homes and killed six people. Redding Police on Tuesday asked for help from the public locating four people who are still missing.
Thousands of people were allowed to return to their homes this week but the blaze continues to burn and has scorched 180 square miles (470 square kilometers). It is 35 percent contained.
The wildfire is now the seventh most destructive wildfire in California history.
___
12:00 a.m.
New fires continue to erupt in Northern California where firefighters already are struggling to ring massive and deadly blazes that have torched about a thousand homes.
North of San Francisco, a fire that flared Tuesday near rural Covelo raced through brush, grass and timber. About 60 homes were ordered evacuated.
Another fire north of Sacramento destroyed more than 1 1/2 square miles of grassy ranchland in a few hours.
Already burning are twin fires straddling Mendocino and Lake counties that have burned seven homes and threaten 12,000 more.
And the seventh most destructive wildfire in California history is only 30 percent contained in the area of Redding.
The so-called Carr Fire has killed six people and destroyed 965 homes.