Texas snake slithers out moving pickup truck, video shows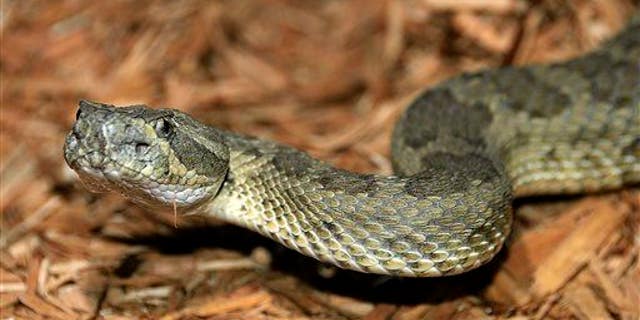 NEWYou can now listen to Fox News articles!
Two men in Texas had a creepy encounter when a snake slithered out of the hood of a pickup truck while they were driving down the highway.
Swade Moyers wrote on Facebook on Monday he and his friend Zakary Wyatt were driving to Levelland with a bullsnake popped its head out of the hood of the car. Cellphone video showed the reptile sliding out and moving along the hood of the truck. Moyers and Wyatt could be heard in the video squealing as they watched it wriggle around.
The vehicle slowed down in an attempt to get the snake off, but it quickly whipped back up and went back under the hood. It's unclear if they ever got it out of the car.
TIME CAPSULE FOUND AS CONFEDERATE STATUE IS MOVED
Luckily, bullsnakes are non-venemous. The reptile usually becomes 6 to 7 feet long.
Moyers video on Facebook has garnered nearly 1,000 shares and hundreds of reactions and comments as of Wednesday.