Texas police save Christmas for family after gifts stolen from truck
A mother in North Texas is feeling extra grateful this Christmas after police in Fort Worth replaced gifts for her three sons that were stolen out of her truck Friday.
Brittney Curry told Fox 4 News she thought the holiday was going to be ruined after a Grinch stole bikes, games, shoes and clothes out of the truck after it was left in a parking lot for several hours.
"There was no way we were going to be able to rebuy any of those gifts," she told Fox 4. "I was devastated."
Curry said she bought the gifts on Friday with a Christmas bonus check.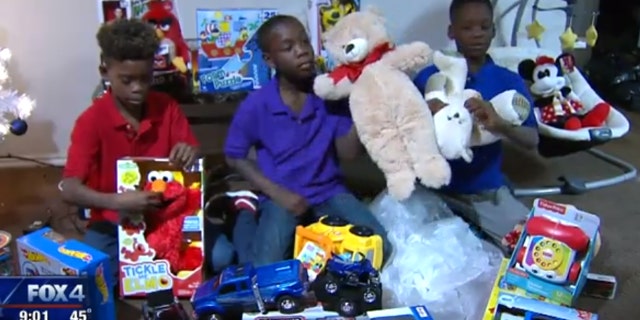 "Who steals that kind of stuff? What kind of heart do you have?" she said.
CHRISTMAS PRESENT FOR NAVY TRAINEE'S MOM BEATS ANYTHING BOUGHT AT A STORE
After she broke the news to her sons, Curry then contacted Forth Worth Police who told her a group of teens was seen near the vehicle that afternoon.
When Curry called again to follow up on Saturday, police surprised her and said they had three bags of gifts they wanted to bring over.
"This Christmas will always be remembered. It will always be a story."
Officers later stopped by and let the boys pick their own gifts from toys donated to the department for young crime victims.
"It's nice to be able to have something just good happen," Officer Bradley Klingberg told Fox 4 News. "Any time you can go and make a real difference in someone's life, it feels really good."
IN FINAL HOLIDAY PUSH, UPS GRABS ITS ACCOUNTANTS TO DELIVER PACKAGES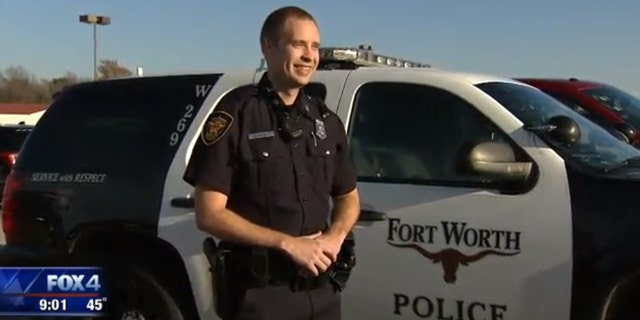 Curry said the officers were "talkative and amazing" with her sons, and that they turned a "horrific Christmas" into something else.
"This Christmas will always be remembered. It will always be a story," she said