Texas megachurch votes to leave United Methodist Church as mainline denomination fractures over LGBT issues
Leaders at St. Andrew Methodist Church in Plano said 'fractures and flaws of the institution are too deep to ignore'
A megachurch in Texas voted overwhelmingly to leave the United Methodist Church (UMC) last week as the second-largest Protestant denomination in the U.S. fractures over sexuality, church government and the authority of the Bible.
St. Andrew Methodist Church in Plano, a megachurch that boasts one of the largest congregations in the Plano-based UMC North Texas Annual Conference, voted 859-12 in favor of disaffiliating from the denomination during a congregational vote on Feb. 21, according to a statement.
Church leadership "engaged in meaningful and productive conversations" with the UMC's regional authorities "to finalize terms of our disaffiliation," church leaders said in a statement to The Christian Post.
"St. Andrew's goal has always been to disaffiliate while still maintaining relationships with the UMC and blessing each other in mission for the future," the statement continued.
LAWYER REPRESENTING METHODIST CHURCHES TRYING TO LEAVE SAYS CONTENTIOUS SPLIT IS ABOUT 'POWER' AND 'MONEY'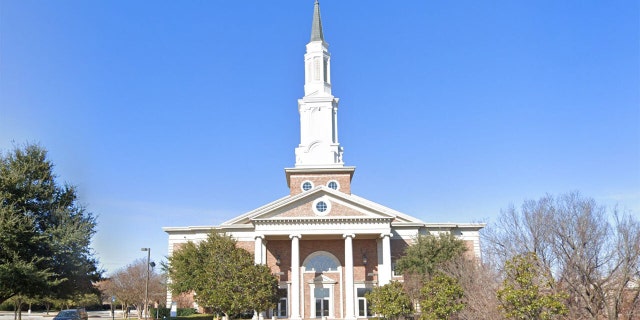 The church had originally announced in October that it was leaving the UMC without a congregational vote, claiming at the time that such a step was unnecessary, according to UM News.
"Everyone involved has a deep love for the denomination that birthed us; but the fractures and flaws of the institution are too deep to ignore," Rev. Arthur Jones, senior pastor, and Kathy King, the church's executive committee chair, said in a statement last fall.
"…the fractures and flaws of the institution are too deep to ignore."
The church's departure comes as more than 2,000 U.S. churches have disaffiliated from the UMC since 2019, when the General Conference voted 438-384 to uphold the church's ban on ordaining LGBTQ clergy and officiating at or hosting same-sex marriages.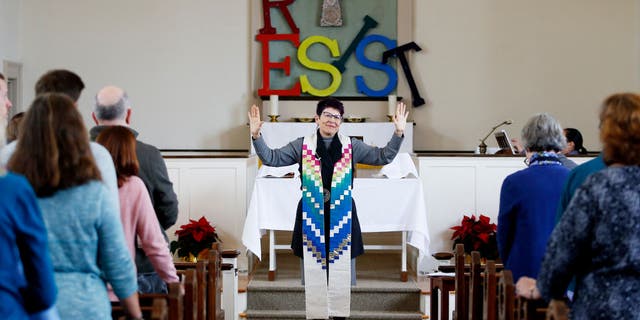 Several traditionalist members of the Methodist clergy told Fox News Digital last June that conservative churches are leaving in response to liberal leaders within the UMC choosing to disregard the 2019 vote by commissioning gay clergy and officiating same-sex weddings anyway.
UNITED METHODIST SPLIT GROWS MORE CONTENTIOUS AS GEORGIA CONFERENCE BLOCKS CONSERVATIVE CHURCHES FROM EXITING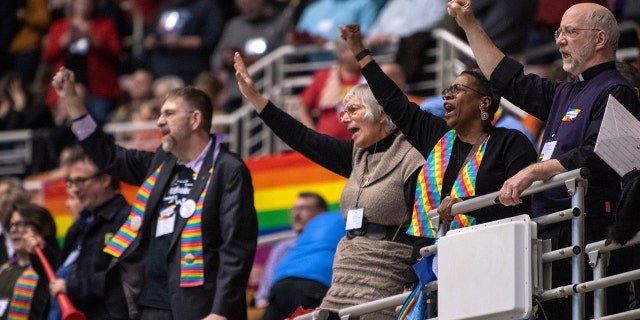 The General Conference that year also approved Paragraph 2553 of the Book of Discipline, a church law that allows UMC churches to leave with their church property if they obtain the approval of two-thirds of their congregation and their regional governing body.
CLICK HERE TO GET THE FOX NEWS APP
Churches wishing to leave are also required to pay their share of clergy pension liabilities and two years of "apportionments" for the larger denomination.