Texas man on brink of freedom, new trial after serving 20 years for double murder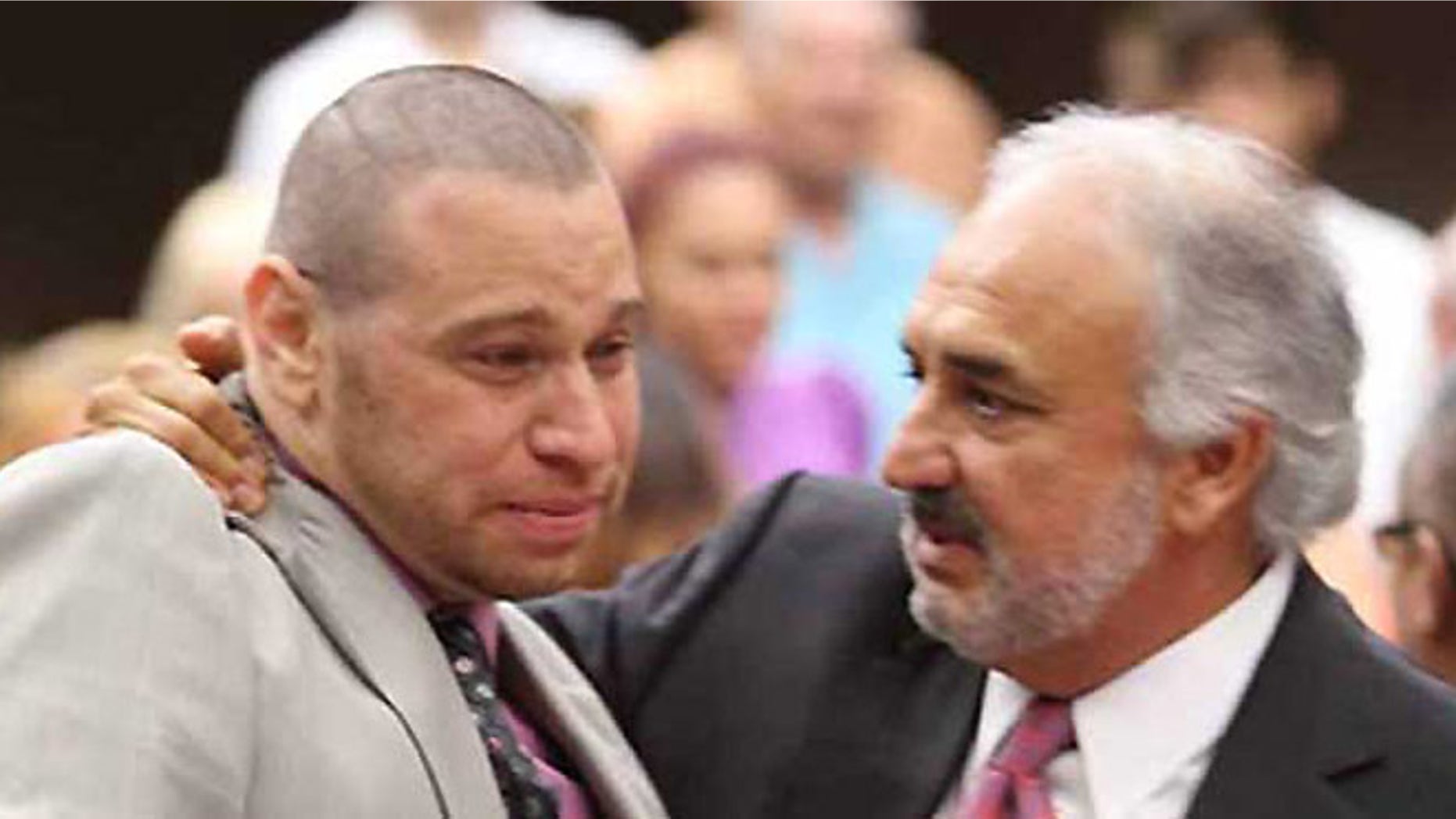 Sometime before noon tomorrow, Daniel Villegas will likely get his first taste of freedom since being arrested for a 1993 double murder that he, witnesses, a former homicide investigator and a group of law students who studied the case all say he didn't commit.
Villegas was a 16-year-old kid when he was charged with the drive-by shootings of Armando "Mando" Lazo, 18, and Robert England, 17, as they walked along Electric Avenue in northeast El Paso, Texas. Although there was no physical evidence connecting him to the crime, he confessed -- an admission he quickly recanted and said was coerced. A two-decade fight to clear his name will cross a major milestone tomorrow when Villegas goes before an El Paso judge for a bond hearing. Last month, State District Judge Sam Medrano tossed out Villegas' conviction.
[pullquote]
"I'm holding my breath until he gets out," Yolanda Villegas, Daniel's mother, told FoxNews.com. She said the family deferred celebrating Christmas until her son can take part.
"No one in the family has opened presents yet," she said. "We have them ready for him to open. We are waiting until he comes home so we can celebrate Christmas, New Year, and his birthday all at once."
Medrano ruled last month that Villegas deserves a new trial based on ineffective counsel at his 1995 trial. While he will not preside over the bail hearing, he will oversee the new trial assuming prosecutors go forward again. While Villegas and his supporters don't want to go through a third murder trial -- the first ended in a hung jury -- they believe their case will be strong this time.
Over the years, Villegas has gained hundreds of supporters, including a private investigator hired by friends of his family, a team from Northwestern University Law School's Center on Wrongful Convictions of Youth and a pair of men exonerated after serving time for murder. And his defense attorney would likely call Jesse Hernandez, who survived the shooting, to the stand. Hernandez insists Villegas is not the killer.
"I believe with all my heart he is innocent," Hernandez told FoxNews.com in 2012. "I always thought I knew who else might have done it from the beginning. I had never heard of Daniel before."
Both Hernandez and Juan Carlos Medina, who also survived the shooting, have signed affidavits saying Villegas' confession did not jibe with what happened. And Ben Hodge, the foreman of the jury that convicted Villegas, has said under oath that he would have never convicted Villegas if he'd known of the evidence presented to Medrano in the 2011 hearings that led to the conviction being tossed.
The driving force behind the campaign to win Villegas' freedom has been local contractor John Mimbela. After marrying a woman he met at a bank and adopting her three daughters, Mimbela learned the girls' uncle was in prison for a crime the family didn't believe he committed. He delved into the case, reading thick case files, hiring a private detective, and spending -- by his count -- more than $200,000 trying to prove Villegas was innocent.
"He has been in prison without a single piece of physical evidence," Mimbela said. "The facts, this time, will be shown."
Officials for the El Paso district attorney's office did not return immediate requests for comment.
Mimbela adds that Villagas is looking forward to being released and wants to be an advocate for others who are wrongly or unjustly incarcerated, intends to start an El Paso office with Mimbela for advocacy group Proclaim Justice.
"He wants to get to work right away and he wants to help other people in the same situation," Mimbela said.
Prosecutors say they believe Villegas was trying to gain street cred when he and two others rolled up on four men, Hernandez, Medina, Lazo and England,  demanding "Que Barrio?" -- slang for "what gang are you with?" Two men fled, and the men in the car opened fire, leaving the other two dead in a nearby vacant lot.
Cops immediately focused their efforts on Villegas, a high school dropout and gang member who grew up in a tough neighborhood called the "Devil's Triangle" and told fibs to boost his street cred. Officers went to his house at the time and quickly arrested him.
A few hours later, investigators had gotten a confession out of Villegas. Many of his supporters claim that he was threatened and slapped until he admitted guilt by then detective Al Marquez.
Since that time, his mother has waited, believing someday her son would again be free. As she awaits his return home -- even if it is only temporary, she said she can hardly believe it.
"He's [Daniel] is so excited, but he's also frightened that he might not be released," she said. "We're all nervous until it actually happens."