Texas man charged in crashes that killed boy, homeless man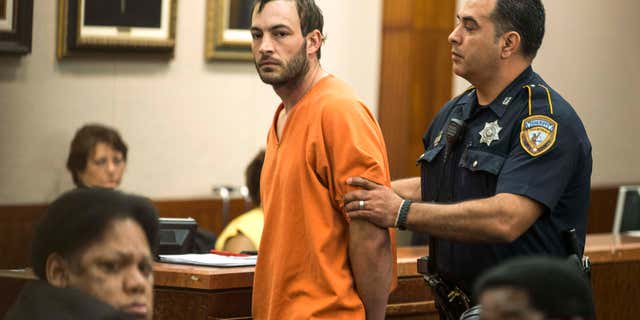 HOUSTON – Prosecutors are trying to recreate a path of destruction left this week by a driver who police say killed a 6-year-old boy and a homeless man in separate drunken-driving collisions only hours apart in Houston.
Authorities also are looking into whether police could have arrested 34-year-old Blaine T. Boudreaux of Houston earlier in the day for intoxication after they say he rear-ended another vehicle, sending two people to the hospital, including a 2-year-old. He instead was cited for failure to control speed and allowed to drive off.
Boudreaux was arrested on suspicion of drunken driving and causing a crash that killed 6-year-old Joshua Medrano near the Port of Houston less than three hours after the initial crash Sunday afternoon. Prosecutors said Tuesday that they also believe Boudreaux ran over and killed a 61-year-old homeless man near the University of Houston before the fatal crash.
Boudreaux is charged with intoxication manslaughter, intoxication assault and failure to stop and render aid in those incidents.
A district judge on Wednesday set Bourdreaux's bail at $300,000 and said he would appoint him an attorney. He's being held in the Harris County jail.
Police said they linked Boudreaux to the fatal hit-and-run through pieces of his truck found near the man's body, which was discovered Monday.
Investigators are attempting to piece the incidents together through cellphone tracking data, Assistant Harris County District Attorney Alison Baimbridge told the Houston Chronicle (http://bit.ly/1bWmaOp ). They also are awaiting blood tests in an effort to determine if Boudreaux was intoxicated during the first wreck and whether police should've taken him into custody then.
"I couldn't believe that when he got that first citation, he wasn't taken to jail," said Katy Villarreal, Joshua's grandmother.
"I'm against killing a person, but this man took an innocent child," she told the newspaper on Tuesday. "For what he has done, I feel he should be given the death penalty. He took my little ray of sunshine. Not just from me, but from all of us."