Texas jury sees video of teacher allegedly having sex with 4 students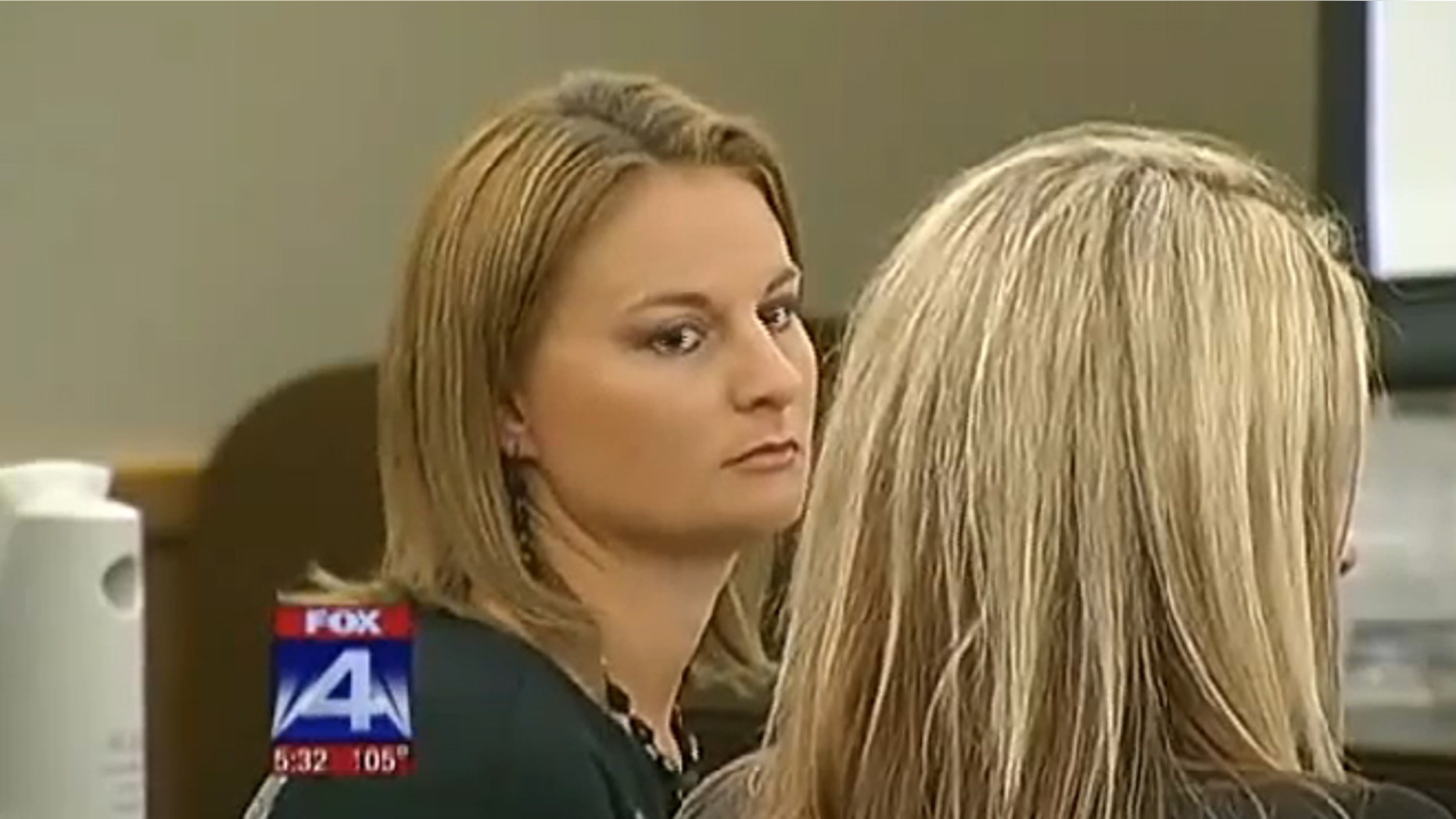 A Fort Worth high school teacher is accused of having group sex with four teenagers while another student videotaped the act, MyFoxDFW.com reported.
Brittni Colleps, 28, a mother of three and former English teacher, used text messages to pursue five male students, prosecutors say. One teen said he and Colleps exchanged 100 text messages in one day during the spring of 2010. The messages got more heated and they eventually agreed to meet for sex, prosecutors charge.
"She said that she craved… that I had something that she wanted," the teen said. The teen said on one occasion, there were four teens and the teacher. The teens are considered adults, but the law protects students from a relationship with someone in a superior position.
"One of the boys, as will happen with high school seniors, had his cellphone with him," said the prosecutor, Elizabeth Beach. "And decided that this would be a good thing to get a clip of."
The alleged video was played for members of the jury, and Colleps looked away during parts of the screening. The cellphone video did not show Colleps' face, The Star-Telegram reported . The paper reported that the video showed a woman's back while engaging in intercourse with at least two students with others in the room.
A student pointed out a distinctive tattoo on the teacher's lower back.
Colleps is charged with several counts, including deviate sex and improper relationship between educator and student. She remained silent during her trial and the judge entered a not guilty plea. She  faces up to 20 years in jail if convicted.
Her husband, Christopher Colleps, a soldier stationed at Louisiana's Fort Polk, has previously said he will support his wife and that they will remain married.
Click for more from MyFoxDFW.com