Texas home nurse, reportedly in the US illegally and facing murder charge, now being eyed in other deaths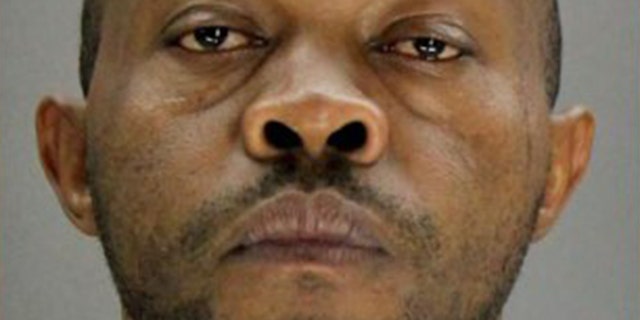 A home health care nurse who reportedly is in the U.S. illegally and is accused of smothering an 81-year-old Texas woman to death may have more victims, police said Friday.
Billy Kipkorir Chemirmir, 45, was taken into custody Tuesday after Lu Thi Harris was found dead from homicidal violence in her Dallas home, police said. A source told FOX 4 News that she was found with a pillow nearby and her makeup was smeared, and that Chemirmir worked as a home health care nurse.
Authorities said Friday that they are looking into Chemirmir's medical background and Dallas Police will analyze 750 unattended elderly female deaths in the area since 2010 to see if he is connected to any of them.
Police have also set up a 24-hour tip line for the case.
"This is terribly disturbing," said Plano Police Chief Gregory W. Rushin.
Rushin's department started tracking Chemirmir after another family reportedly became suspicious that he was stealing from a relative that he was seeing. While following him on Tuesday, officers saw Chemirmir discard a jewelry box and found jewelry, cash and a set of keys on him. They also found a piece of paper that they traced back to Harris' home.
Two other possible victims have come forward and told police that he tried to sit on their chest and smother them with a pillow, according to FOX 4 News.
Chemirmir is currently being held in in Dallas County Jail on a $1 million bond and is facing a capital murder charge in Harris' death.
Records show Chemirmir is in the U.S. illegally and has an immigration hold on him, according to Fox 4. Two Kenyan news websites reported that he hails from the African country.
Chemirmir previously was given trespass notices and was accused of posing as an employee at a retirement community in Dallas in 2016, WFAA reported.
He is also suspected of attacking a 93-year-old woman at an assisted living facility in Frisco in October 2017, the station added.
In that incident, a woman told police that a man knocked on her door claiming to be a maintenance worker and asked if she needed anything fixed.
After she denied, "the suspect then forcibly entered her assisted living apartment, knocked her from her walker and to the ground, then placed a pillow over her nose and mouth in an attempt to muffle her screams and smother her," WFAA reported, citing a police affidavit.
She started praying because she was "believing she was about to die," the affidavit added, before the suspect left with her jewelry box.