Texas girl, 17, arrested in staged gunpoint carjacking of her friend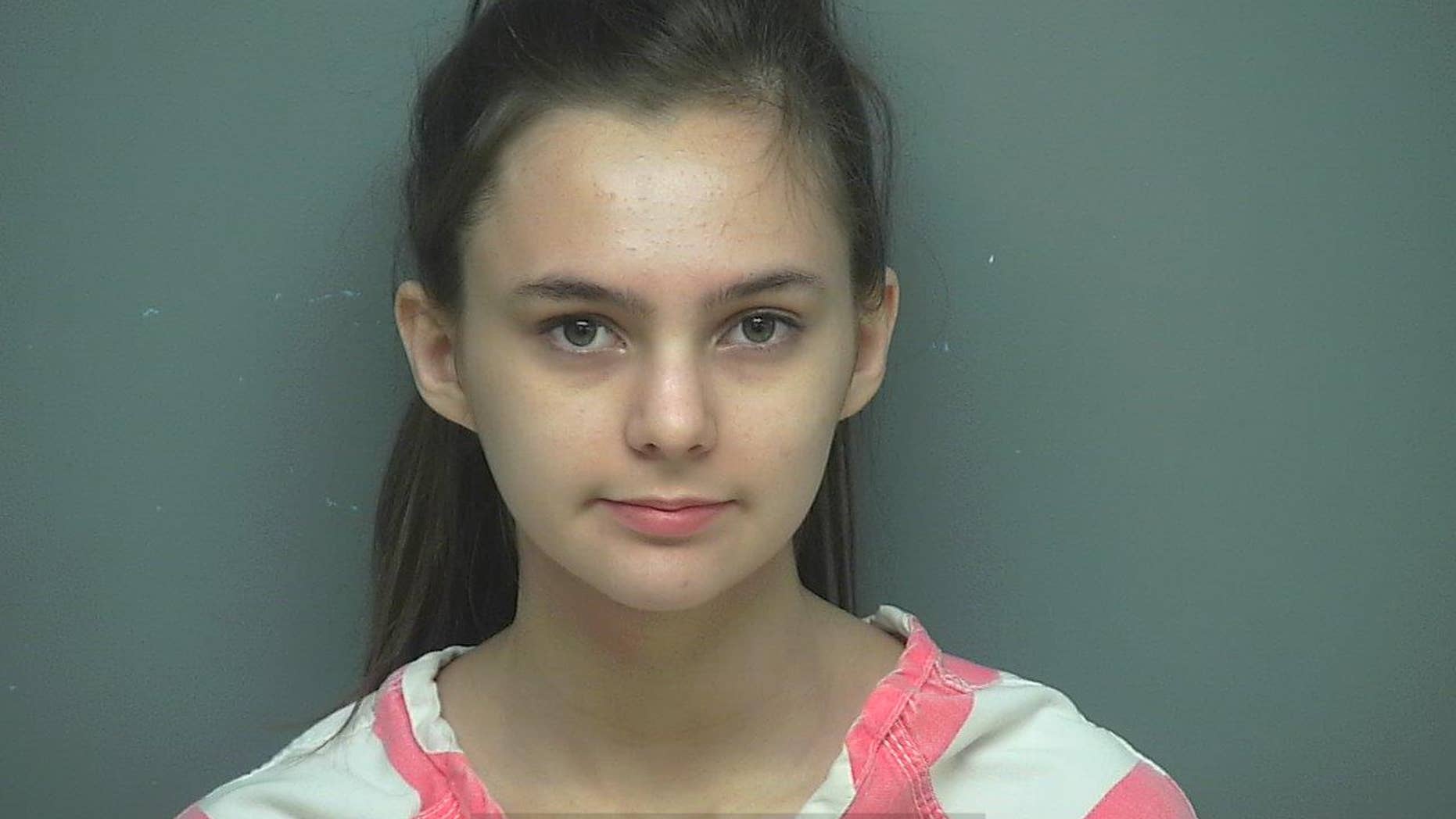 A petite Texas 17-year-old girl staged the gunpoint carjacking of a friend by two other friends, police said.
At first, authorities said they believed Susan Mize, of Spring, was also a victim. She was arrested after deputies with the Montgomery County Sheriff's Office conducted an investigation and quizzed her about what happened.
"During the course of the investigation … deputies learned that Susan had lied about the entire incident,"Lt. Scott Spencer  Spencer said.
He said deputies learned that Susan had set up her friend Preston Barry, 20, also of Spring, to be robbed by two juvenile males. They arrested one of the juveniles, a 16-year-old boy, and issued an arrrest warrant for the other, a 15-year-old boy.
Spencer said published reports that Susan set up her father to be carjacked were "not factual."
Barry had told deputies that he and Susan had been carjacked by the two juveniles, one of whom had a gun and was wearing a mask.
Spencer said that during the ordeal, Barry was robbed of his wallet, struck numerous times and forced to withdraw money from an ATM machine. In the car, he was also tied up with Susan's shoelaces.
At one point the two juveniles dropped Susan off at her house and then drove with Barry to his house.
Spencer said Barry convinced the robbers to drive him home, telling them that he could get more money. Instead, when Barry ran inside, he locked the door, told his parents what happened and called 911.
Police searched Barry's vehicle and recovered a knife and two BB guns, they believed were used in the crime.
"Susan beleived Preston was an easy target and the plan was for the males to rob him for the money in his wallet," Spencer said.
She claimed that tying Barry up and taking his car, was not her idea or part of the plan, he said.
She is being held on $75,000 bond and being charged with aggravated robbery.
Fox News' Robert Gearty and Jennifer Earl contributed to this report.