Texas deputy shot dead: Video of possible suspect, car released
Texas police released video of a possible suspect and getaway car after Assistant Chief Deputy Clinton Greenwood was shot and killed Monday at a courthouse in Baytown, just east of Houston.
The officer, a 30-year law enforcement veteran, was shot shortly after arriving for work, prompting a massive manhunt. Investigators released the video of the car later in the day and the video of the possible suspect on Tuesday, Fox 26 reported.
MASSACHUSETTS GOVERNOR BACKS NEW BILL UPPING PUNISHMENT WHEN POLICE ARE ATTACKED
Investigators have said they were looking for a White or Hispanic male, about 6 feet to 6 foot 3 inches tall, with short hair and a medium to stocky build, according to KHOU.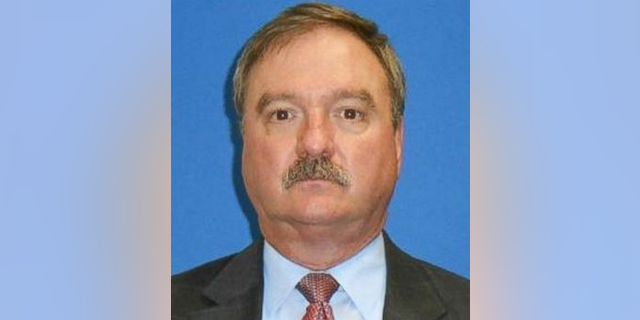 A motive for the killing was not immediately clear, Baytown police Lt. Steve Dorris told CBS News. "Whether or not he was specifically targeted, or whether this was because of the uniform he was wearing or the place he pulled up to in the morning, we just don't know that right now," Dorris said.
Tips reportedly were pouring in, spurred in part by the offer of $65,000 in reward money to anyone providing information that leads to an arrest or break in the case.
Montgomery County Sheriff's Lt. Tim Cannon told the Houston Chronicle he had known Greenwood for decades and was struggling to understand who would harm him.
"Clint was absolutely a target, for whatever reason. We don't know," he said. "But he didn't need to be a target. Clint was there to help. And whoever this person was, Clint probably would have reached out to help him as well."
Texas Gov. Greg Abbott released a statement Monday that read in part: "My heart goes out to the family and friends of Assistant Chief Deputy Greenwood and the Harris County law enforcement community in the wake of this heinous murder. Texas is taking action to strengthen penalties for those brazen enough to commit crimes against law enforcement, and we will send a message that such vile acts will not be tolerated in the Lone Star State."
A GoFundMe account set up by a relative of the officer has raised more than $1,000.