Texas bar owner accused of raping unconscious customer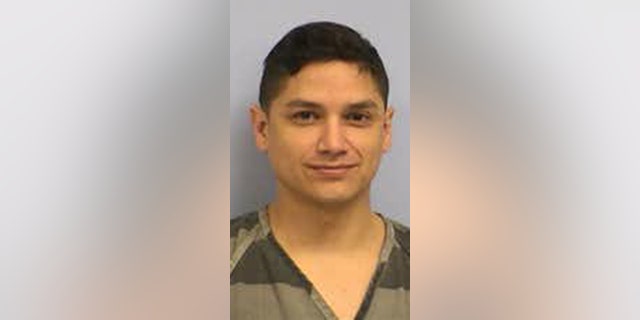 The owner of a popular Texas bar is accused of raping a woman while she was unconscious, according to local reports.
The woman reported falling in and out of consciousness during the assault, which she said happened on a hotel bed, but police officials said they came across video surveillance cameras in the bar that indicated the suspect raped her there, as well, before they ended up at a nearby Hampton Inn and Suites.
The woman reportedly entered The Library Bar after its 2 a.m. closing time and had drinks with friends who worked there, reported the Dallas Morning News, citing an arrest warrant affidavit.
The owner, Israel Espiricueta, 41, made advances to the woman, whose identity is withheld, and suggested they go to a hotel to engage in sex, but she declined.
In surveillance video at the hotel, Espiricueta is seen walking the woman to a sofa in the lobby before he went to the front desk. The woman slumped forward twice, resting her face on her knees, the newspaper said.
Once he got the room key, Espiricueta helped the woman stand up and they went to the room. The woman told police she recalled waking up on a bed in the room and finding the bar owner assaulting her.
She said that he said to her: "Tell me you love me. I want to hear you say it."
She lost consciousness again and when she regained it, she said Espiricueta was lying next to her and she noticed a lot of blood on the sheets.
"Boy, it looks like I murdered you last night," she said that he told her.
The video from inside the drinking establishment showed Espriciueta positioning the woman, who was unconscious, across the bar and assaulting her, the newspaper said, adding she had been unaware of that attack.
A hospital examination found that the woman had tears and abrasions on her genitalia.
The alleged incident occurred in late December. Espiricueta was arrested in February on a sexual assault warrant, the newspaper said. He was released on a $10,000 bond, according to published articles.
The reports said Espiricueta's attorney did not return calls seeking comment.