Tennessee woman charged with shooting homeless man who told her to move Porsche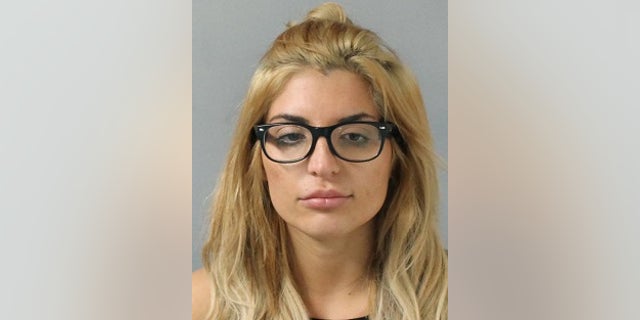 NEWYou can now listen to Fox News articles!
A Tennessee woman has been charged with attempted murder Monday after allegedly shooting a homeless man who asked her move her Porsche in Nashville last month.
Katie Quackenbush, 26, was charged Monday night in the Aug. 26 shooting of Gerald Melton, 54, near Music Row.
Metro Nashville Police said Melton was disturbed by exhaust fumes and loud music coming from Quackenbush's Porsche SUV while trying to sleep at 3 a.m. and asked her to move the vehicle.
HOLLY BOBO MURDER TRIAL: PROSEUCTORS DESCRIBE CHILLING DETAILS IN DEATH OF TENNESSEE NURSING STUDENT
Police said the two got into an argument and began yelling at each other before the young woman left the car and shot Melton twice. Quackenbush fled the scene with another woman.
However, the woman's father, Jesse Quackenbush, an attorney, disputed the police account and said his daughter fired the shots in self-defense as a warning, The Tennessean reported.
Quackenbush said Melton was threatening the two women and made inappropriate remarks.
"She didn't try and kill this guy," Jesse Quackenbush said. "She had no intention of killing him. She didn't know that she hit him."
"He comes up to their window and starts screaming in their window various threats, and something about turning their music down and that he couldn't sleep," Jesse said.
Quackenbush, a mother of a five-year-old son, shot at Melton with her eyes closed, her father said.
TEEN SHOOTS, KILLS MOTHER FOR NOT LETTING HIM KEEP PUPPY, POLICE SAY

"She did say she closed her eyes when she shot both times, but they were warnings, and she thought she pointed away from him," he said.
"She has a son," the attorney said. "She's never done anything like this in her life. She had an eyewitness in the front seat."
Melton remains hospitalized with critical injuries.
Quackenbush, an aspiring rapper and country singer, is being held on a $25,000 bond. The Daily Mail reported that Quackenbush was arrested in 2013 for assault after a disagreement with her mother but the charges were dropped.
The Associated Press contributed to this report.