Tennessee girl, 6, uses lemonade stand to help raise money for fallen officer's family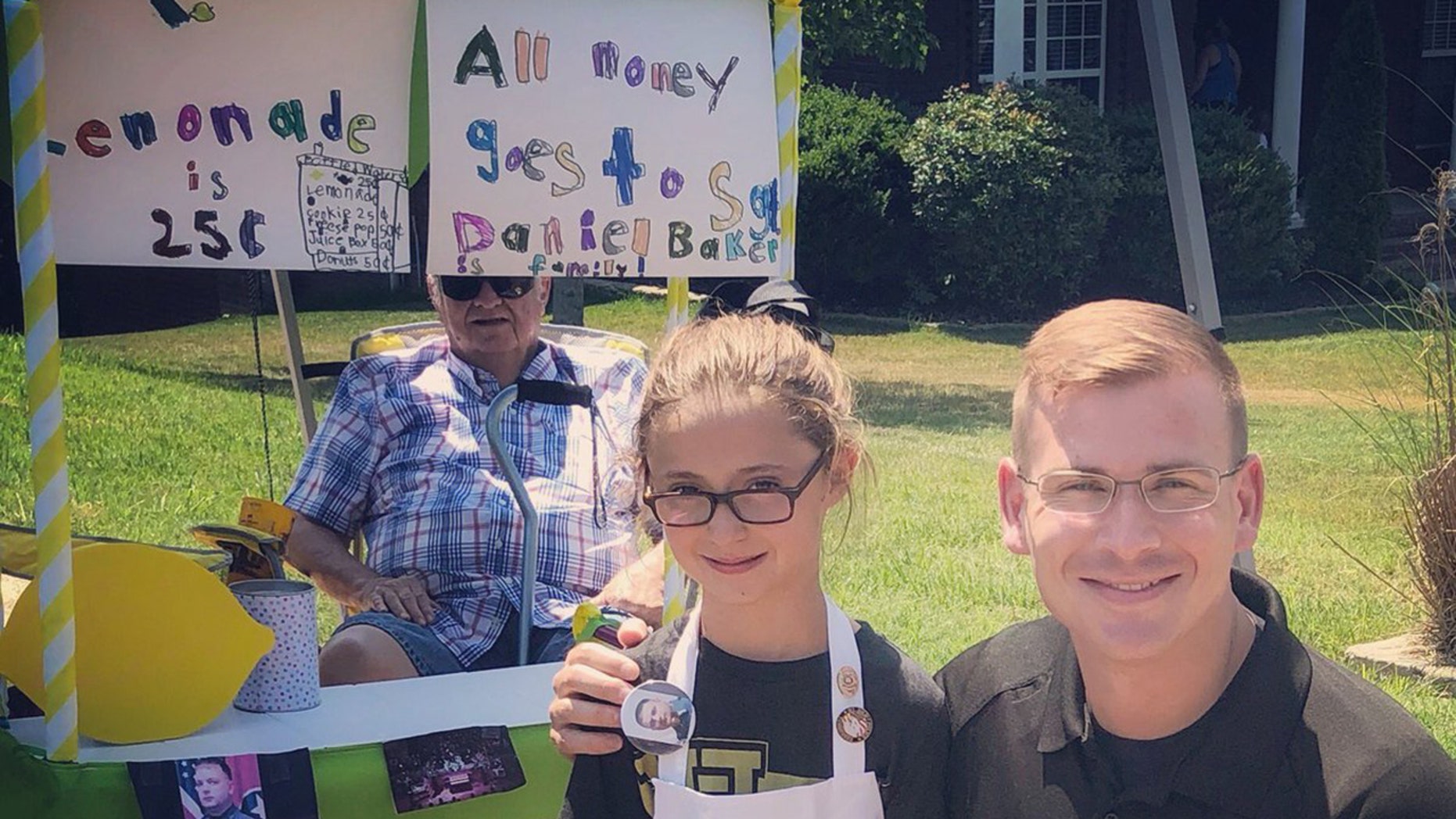 A Tennessee girl was praised Saturday for her selfless efforts in trying help the family of a fallen police officer.
Caroline Piche, 6, set up a lemonade stand in Wilson County to help raise money for the family of Dickson County Sheriff's Deputy Daniel Baker, who was killed in the line-of-duty last month.
Caroline, who said she wants to be a police officer when she becomes older, raised more than $1,000 in five hours, according to WSMV-TV. Mt. Juliet police officers were some of her first customers.
"This morning, we had four Mt. Juliet police officers as our first customers," her mother Cherish Piche told WSMV-TV. "They were on social media, talking to other officer telling them to stop by."
Mt. Juliet Police Capt. Tyler Chandler said her efforts were appreciated.
COP GOES ABOVE AND BEYOND TO HELP VETERAN, 75, WHOSE WALLET WAS STOLEN
"When I learned that Caroline was out raising money for fallen DCSO Sgt. Baker, I made sure to go visit her today to express how much our department appreciated her efforts," Chandler said. "Her compassion is a strong reminder that there is so much goodness in our world, especially in her."
A woman from Dickson County saw Caroline's story go viral and sent her mother a Facebook message. The woman said she wants to help organize more lemonade stands to help raise more money for the Baker family, according to the station.