Teen victim of Oakland warehouse fire was deputy's son
The youngest of the Ghost Ship Warehouse victims so far is being described as a 17-year-old boy, the son of an Alameda County, Calif., sheriff's deputy, who was also a gifted singer.
AERIAL PHOTOS OF OAKLAND WAREHOUSE REVEAL EXTENSIVE FIRE DAMAGE, INSTABILITY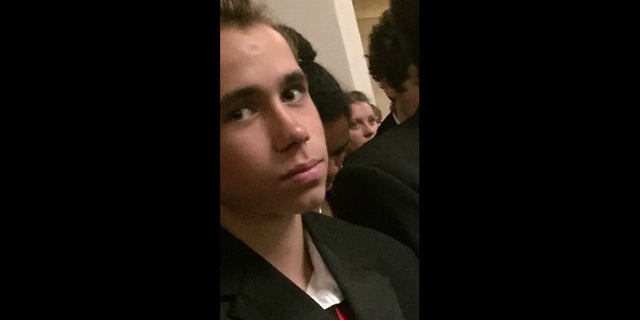 Draven McGill was junior at Ruth Asawa High School of the Arts or SOTA in San Francisco, where friends describe him as the kindest and gentlest person they knew.
Officials at Pacifica Boychoir Academy of Oakland recall McGill as a unique and special boy. He spent five years performing and touring with the prestigious choir and even appeared on the show "America's Got Talent."
COLLEAGUES PAINT CAUSTIC PORTRAIT OF ARTIST COLONY FOUNDER
Photos provided by the Academy show McGill as a young boy as well as more recent photos of the 17-year-old while on tour with the group in Sydney, Australia.
On the SOTA campus, the mood was somber. "I literally had class with him on Friday. We were working on our tests together and I said, 'You know, see you after class!' And I wasn't expecting that, you know, that would be the last time I saw him," said classmate Caden Nemoff.
Word of McGill's death spread quickly Saturday night on social media, just one day after the deadly fire that broke out at a party inside a warehouse in Oakland. Authorities say they have pulled 36 bodies from the rubble so far.
"[Draven's] someone who's so caring and loving and there's not a mean or hurtful thing that I can recall him saying...he was just so genuinely nice to everyone," classmate Cole Sisser said.
"Thinking over it... it was precious time I spent with him and I'd sing next to him," said Cristian Rivas.
Classmates say McGill mentioned the Ghost Ship party to one friend, explaining that he had received a text message "last minute" which revealed a location for the bash. The friend apparently didn't feel right about the party for some reason but didn't dissuade him and now he regrets it.