Teacher who asked students to justify KKK is suspended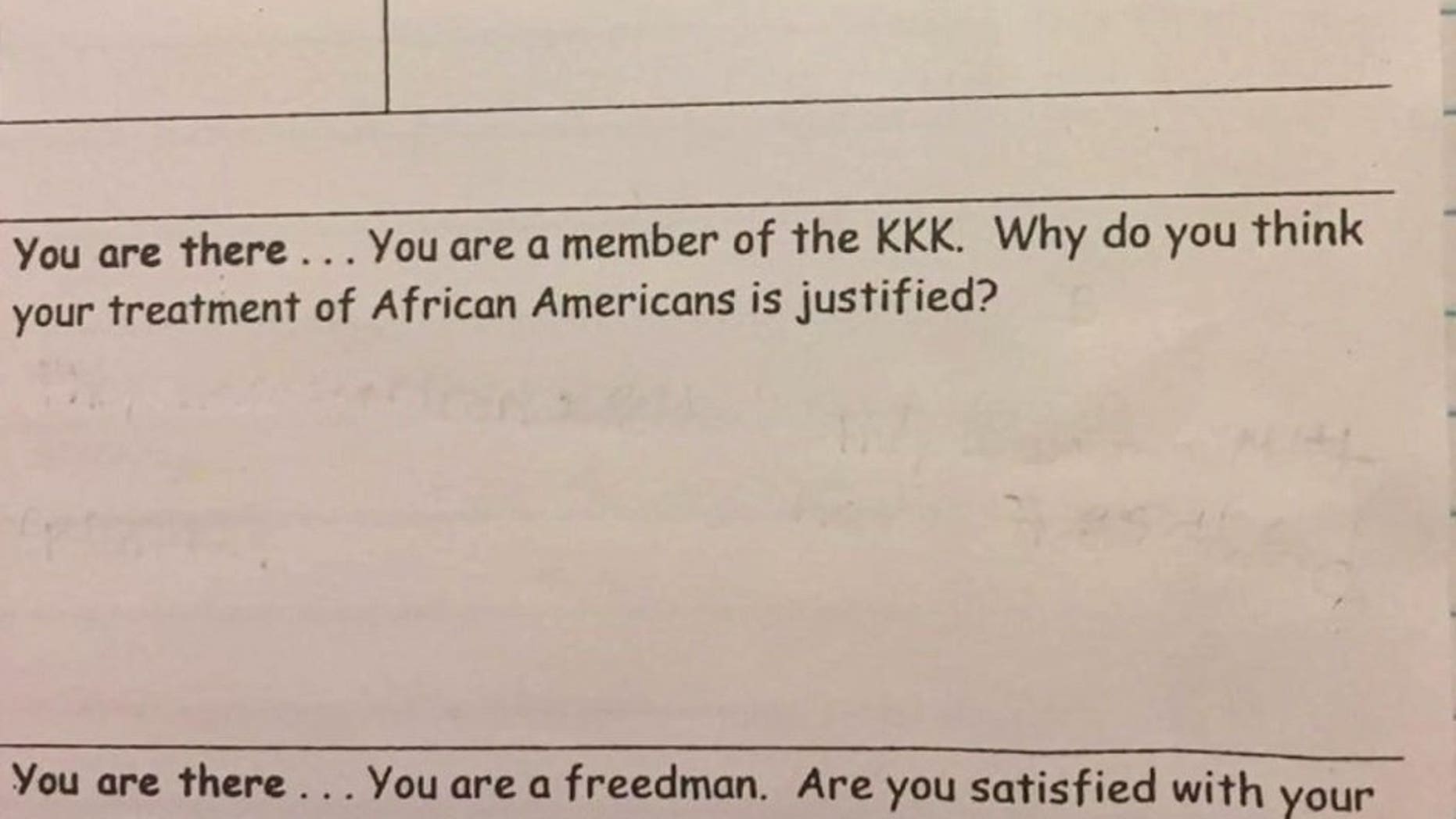 A South Carolina teacher was placed on administrative leave Friday after including a question about the Ku Klux Klan in a homework assignment.
The Lexington-Richland School District 5 teacher gave an assignment to fifth-graders, who were asked, "You are a member of the KKK. Why do you think your treatment of African-Americans is justified?"
After parents expressed shock on social media and elsewhere, the district responded Friday by placing the teacher, who was not identified, on leave and issuing a statement.
"We took immediate action to investigate once the concerns over the assignment were brought to our attention, and the teacher has been placed on administrative leave as part of our standard personnel investigation procedures," the district said.
The statement also noted fifth-grade standards in South Carolina require "lessons on Reconstruction and discriminatory groups including the KKK." The district assured concerned parents, however, this particular assignment wouldn't be used again.
In an apparent reference to the ongoing national debate about Confederate symbols and the impact of white nationalism after the violence in Charlottesville, the district also said it understands "the seriousness of this matter particularly in light of the events taking place in our country at this time."
This isn't the first time a homework assignment has prompted a backlash. In March, fifth-graders at a New Jersey school created slave auction posters as part of an assignment on colonial times. The posters were taken down after parents questioned the assignment's value.
In December 2016, a Milwaukee charter school teacher was suspended for asking seventh-graders to write a paper defending KKK members on trial.