Tax bill moves oil drilling in Alaska's Arctic refuge one step closer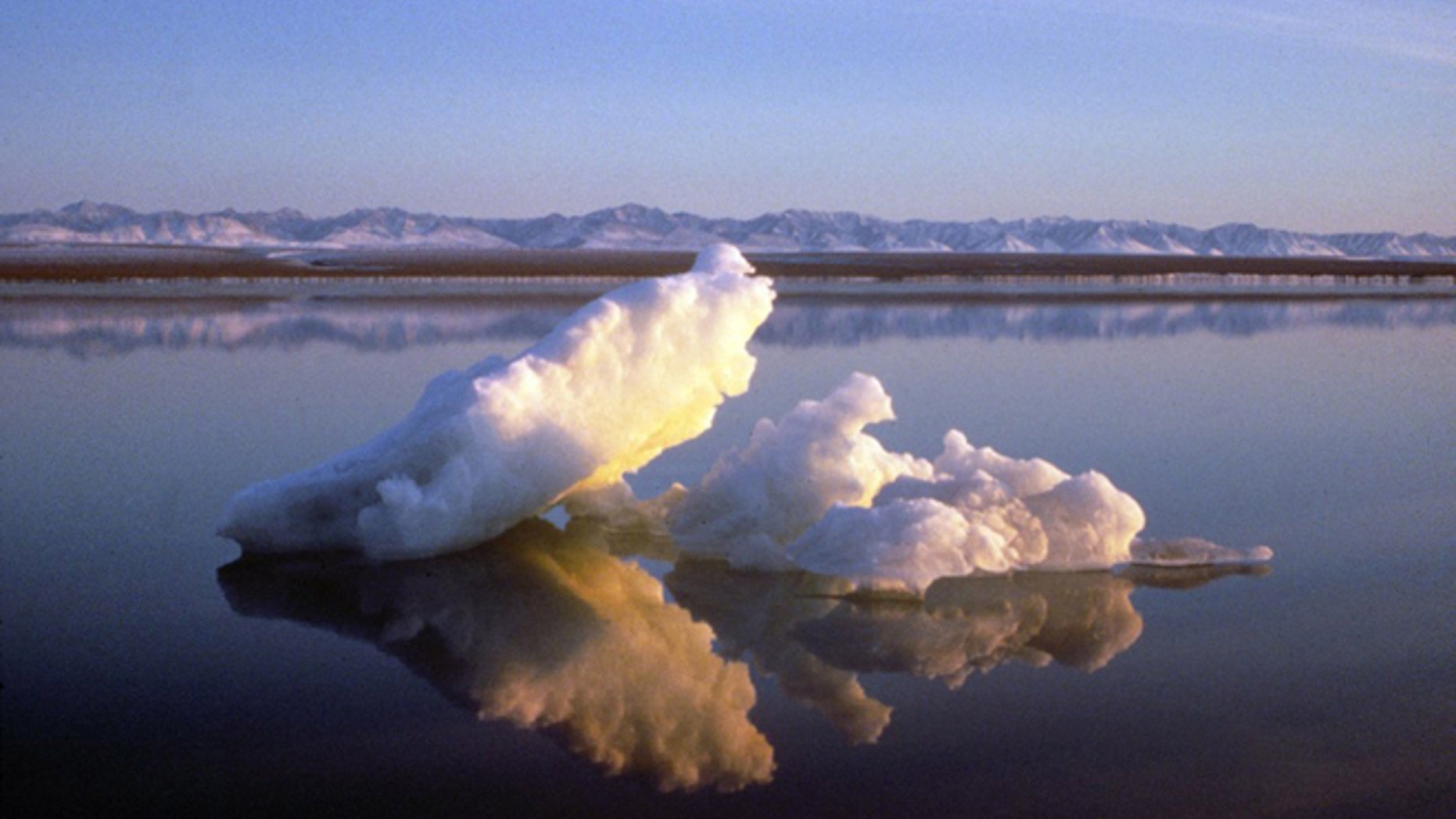 The controversial tax bill approved by the Senate over the weekend includes a provision that would allow commercial oil drilling in Alaska's Arctic National Wildlife Refuge (ANWR) – marking the closest Alaska lawmakers and the fossil fuel industry have come in decades to having the pristine corner of the state opened up for development.
"Tonight is a critical milestone in our efforts to secure Alaska's future," Republican Alaska Sen. Lisa Murkowski said in a statement over the weekend. "Opening the 1002 Area and tax reform both stand on their own, but combining them into the same bill, and then successfully passing that bill, makes this a great day to be an Alaskan."
Murkowski, along with Alaska's other senator, Republican Dan Sullivan, has been a major proponent of opening up ANWR to oil and gas development to help fund the state. Without income or sales tax, Alaska is almost entirely dependent on oil revenues to pay for everything from infrastructure projects to social welfare programs.
ANWR Facts
Refuge was created in 1980 under Carter Adminstration
Encompasses 19 million acres along Alaska's northesatern border with Canada
Home to polar bears, porcupine caribou, gray wolves and over 200 species of migratory birds
There are an estimated 11.8 billion barrels of oil under ANWR's coastal plain
Drilling provisions are estimated to bring in $2.2 billion in fees to Alaska during the first 10 years, with the money coming entirely from bids, as oil production is not expected to start within that time frame.
"This is crucial for the economic growth of our state and nation, but also for countless families, communities and small businesses," Alaska's Republican Rep. Don Young said in a statement.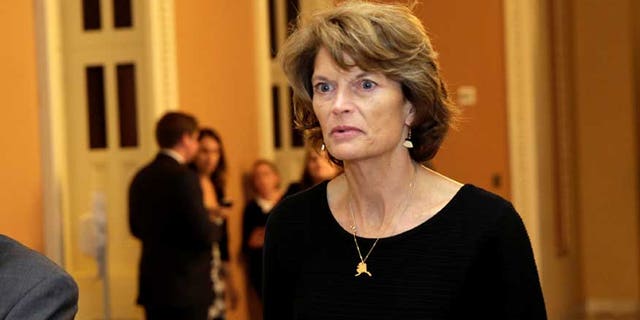 At the heart of the battle over ANWR – a 19-million-acre tract of land flanked by the Brooks Range to the south, the Beaufort Sea to the north and Canada's Yukon province to the east – is a section of the refuge called the coastal plain, or section 1002.
Along with Alaska's Republican lawmakers, the fossil fuel industry sees the estimated 11.8 billion barrels of oil under the coastal plain as a boon to the state's flagging economy that has suffered from low oil prices on the global market and a decline in crude flowing through the Trans-Alaska Pipeline.
On the other side are environmental groups and the indigenous Gwich'in people, who consider the coastal plain sacred land and say oil drilling would ruin a fragile habitat for gray wolves, polar bears, porcupine caribou and more than 200 species of migratory birds.
"It's outrageous that the oil lobby and their allies in Congress are trying to destroy the crown jewel of America's wildlife refuge system after nearly four decades of bipartisan support for protecting it," Nicole Whittington-Evans, the Wilderness Society's Alaska regional director, told Fox News in an email. "The coastal plain is vital habitat for millions of migratory birds, wolves, musk oxen, threatened polar bears, and the Porcupine Caribou Herd. It has value far beyond whatever oil might lie beneath it."
The refuge was created in 1980 as part of comprehensive public-lands legislation signed into law by President Jimmy Carter that put more than 100 million federal acres in Alaska under conservation protection. Lawmakers at the time recognized the potential for oil drilling on the coastal plain but they prohibited leasing or other development on the land unless authorized by a future Congress.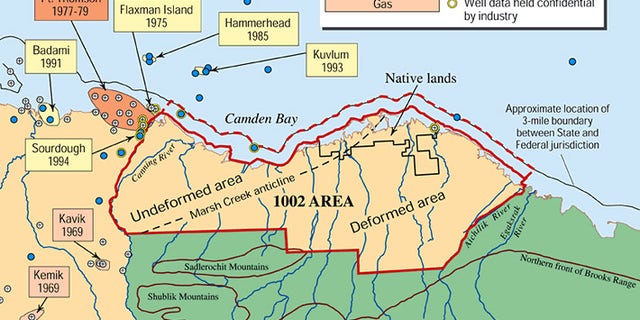 That is basically where the issue has stood for the past 36 years as Alaskan lawmakers' and oil industry executives' advances have been thwarted in Congress. In 1995, the Alaskan delegation inserted a provision opening ANWR to development in a budget reconciliation bill, but the bill was vetoed by President Bill Clinton.
In 2005, despite having the Senate, House and White House all in Republican hands, a push to open ANWR was also unsuccessful as a number of moderate Republicans voted against it.
More than a decade later -- and with pressure on Republicans to push through tax cuts and get their first major legislative win of Trump's presidency – many of those moderate Republicans are feeling the pressure to close party ranks.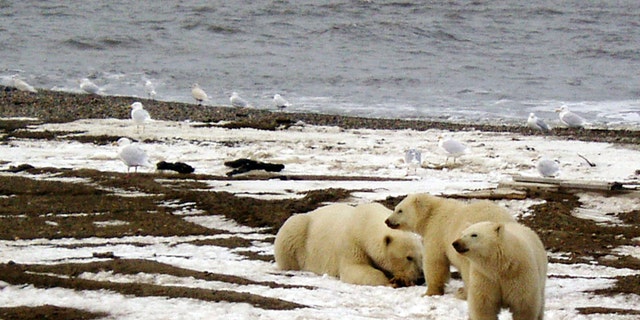 "There is tremendous pressure on moderates to get a win for the GOP ahead of the midterms," Athan Manuel, the director of the Sierra Club's Lands Protection Program, told Fox News. "And with Murkowski, she feels like it is now or never to open up ANWR."
Despite making it through the Senate, opening up ANWR to drilling is still far from a sure thing.
The House version of the tax bill does not include the ANWR provision in the Senate bill and a group of 12 Republican congressmen sent letters last week to House Speaker Paul Ryan and Senate Majority leader Mitch McConnell expressing their opposition to drilling in the refuge. In order for the measure to become law, identical versions of the tax bill must be voted on by both chambers, meaning that the ANWR provisions will have to be added to the House version.
Even if the policy is approved and signed by Trump, Democrats could put up significant roadblocks if they take control of either house of Congress after next year's midterm elections. Plus, environmental groups have vowed to challenge the legislation in court.
"We're not giving up," the Sierra Club's Manuel said. "We're going to fight this every step of the way."
Maybe the biggest barrier to drilling in ANWR, however, will be the price of oil and the high costs of operating in Alaska. With the current price of oil hovering around $60 a barrel, oil executives are unlikely to jump on exploring ANWR – a process itself that could take years – as companies need high oil prices just to recoup the high costs of operating in such a challenging environment.
"Price is the final arbiter. You can sell a lot of leases at any price, but you can't produce barrels at any price," Kevin Book, managing director of policy consulting firm ClearView Energy Partners, told the Hill.