Suspect That Prompted South Carolina Schools Lockdown Arrested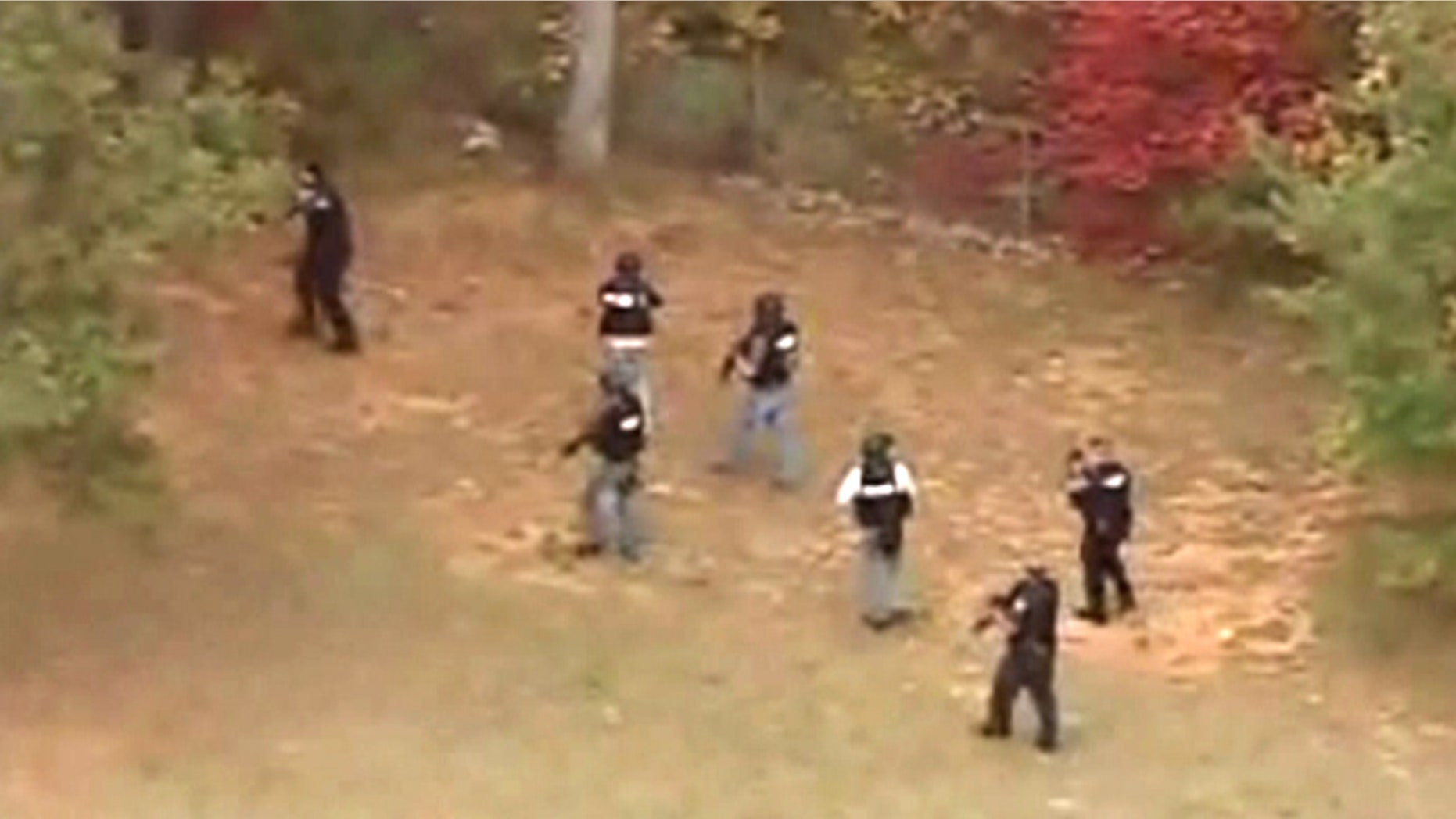 GREENVILLE, S.C. – Authorities have arrested a gunman who they say prompted a massive manhunt and the lock down of 10 schools after he shot at a police officer.
Investigators say 25-year-old Patrick Dean Lowrance was arrested Friday night at a Greenville apartment. They say he gave up peacefully and was taken to the hospital to treat a gunshot wound to his shoulder.
Authorities say Lowrance drove off in a stolen SUV after a Greenville police tried to pull him over Friday morning. He was later found at an apartment complex and fired shots at an officer before disappearing into the woods.
Officials had locked down schools in the area and had dozens of officers and several dog tracking teams search for Lowrance before determining someone picked him up and drove off.
The schools reopened their doors after a couple of hours and it appears the gunman was able to get someone to pick him up and elude a massive manhunt that went on for hours, authorities said.
The shooting happened around 10 a.m. at an apartment complex, police spokeswoman Alia Urps said.
The suspect was able to run into nearby woods. Several dozen officers who happened to be in a training session nearby rushed to help search, along with teams of tracking dogs authorities said.
The shooting happened after an officer checking license plates in a hotel parking lot found that a plate on a GMC Yukon was listed for a Honda, Urps said. When she went inside the hotel to inquire about the driver, the suspect drove off in the SUV. The officer got into her patrol car and tried to pull the suspect over on Interstate 85, but he sped up, and she abandoned the chase, Urps said.
"We do not pursue for minor traffic infractions, and at that point, that's all that we had," she said.
Another officer found the vehicle in an apartment parking lot, and as she approached the building, the suspect shot at her, she said.
The SUV was stolen in a carjacking three weeks ago in a motel parking lot in Spartanburg, a city about 30 miles east, police said.
Four public schools, three private schools, two colleges and a special education center were placed on lockdown.
Schools were locked down in several different directions because officers weren't sure where the suspect went.
"This is not around the corner from a school. I don't want to give you that impression. This is several miles from any of our schools," Oby Lyles, spokesman for Greenville County school district, told The Associated Press. "Everybody's fine."
Officials said it was a precaution, and none of the students or teachers appeared to be in danger. Schools began shifting to a partial lockdown after about two hours and the lockdown was lifted entirely by the time the schools dismissed after police determined the suspect was able to escape in a car.
Investigators have reached out to Lowrance's family for help finding him, but police said they haven't provided much assistance.