Suspect in Killing of Yale Graduate Student Pleads Guilty to Murder, Attempted Rape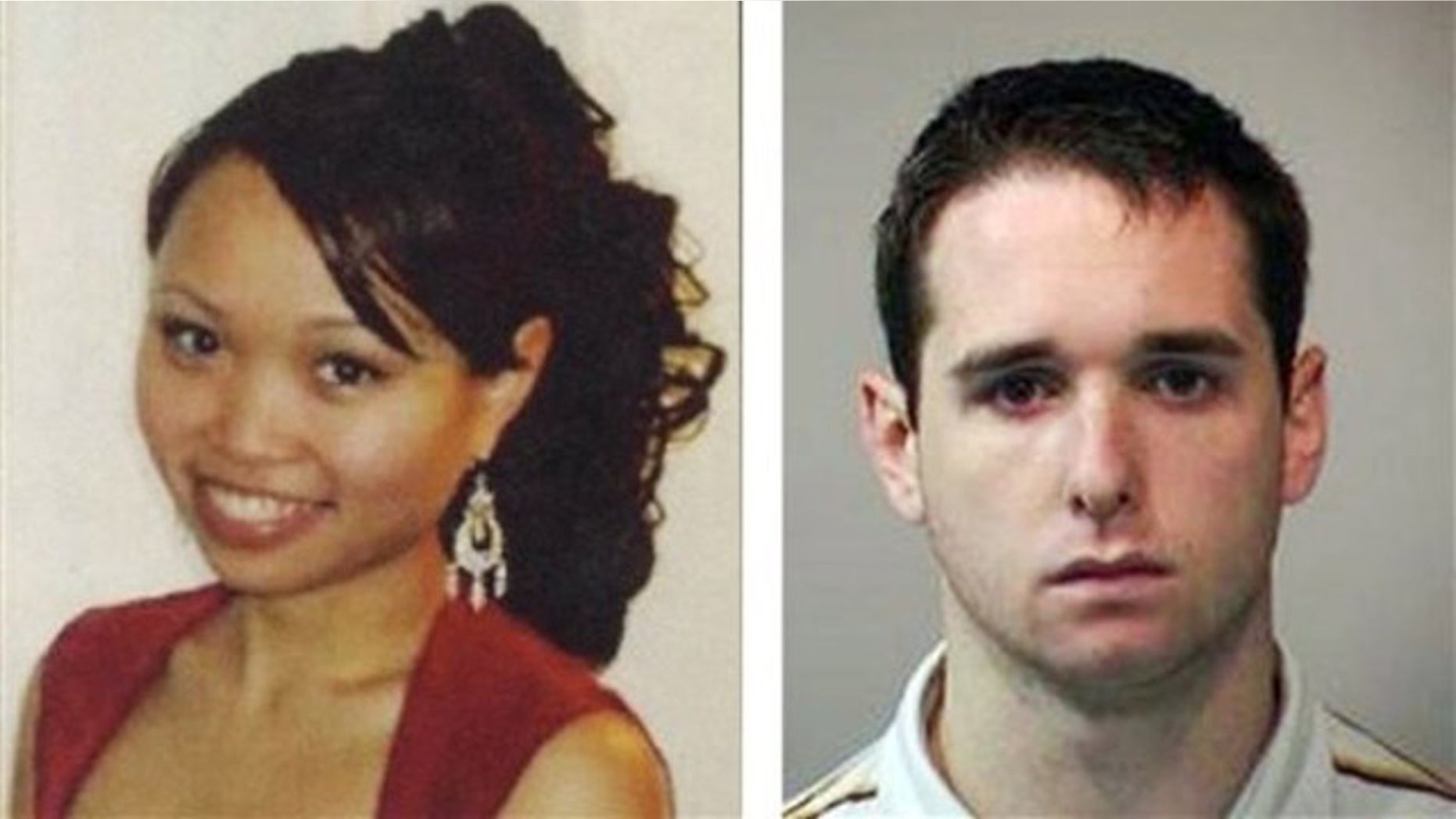 A Yale University lab technician pleaded guilty Thursday to murder and attempted sexual assault of a graduate student killed just days before her wedding.
Raymond Clark III, a former animal research technician charged with strangling 24-year-old Annie Le of Placerville, Calif., entered the plea in court Thursday after an agreement with prosecutors.
Prosecutors said Clark, 26, will be sentenced to 44 years in prison as part of a plea deal, ctnow.com reports.
Le's body was found stuffed behind a research lab wall on the day she was supposed to get married in September 2009. The young woman was strangled and had a broken jaw and collarbone, prosecutors said. Her underwear had also been disarranged.
Police have said a green-ink pen under Le's body had her blood and Clark's DNA. Police said Clark signed into the secure building with a green pen the day Le disappeared. Prosecutors said Clark's semen was also found on a panty liner worn by Le.
Court papers describe a bloody crime scene and Clark's efforts to scrub floors. Investigators say Clark tried to hide a box of cleaning wipes that later was found to have traces of Le's blood.
Clark had a scratch on his face and left arm that he said came from a cat, investigators said.
Le was a doctoral pharmacology student who worked on a team that experimented on mice as part of research into enzymes that could have implications for treatment of cancer, diabetes and muscular dystrophy.
At her memorial service, family and friends remembered for her academic success, sense of humor, ambition, love for shoe-shopping and love for her fiance, Jonathan Widawsky.
Click here for more on the Annie Le murder trial from ctnow.com
The Associated Press contributed to this report