Suspect in Dallas officer's death back in custody as officials push for tougher bond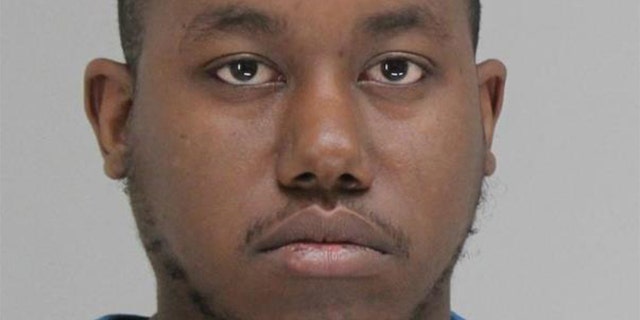 NEWYou can now listen to Fox News articles!
The suspected drunk driver accused of killing a Dallas officer during the weekend is back in custody after a police union slammed officials for allowing him to bond out of jail.
Adrian Breedlove, who has been charged with intoxication manslaughter and unlawful carrying of a weapon in the death of Sr. Cpl. Jamie Givens, was picked up again by police Monday after a Dallas County Judge granted tentative approval to a court motion from the state claiming that his $76,000 bail wasn't sufficient enough, according to FOX4 News.
They are seeking to up the bail amount to $100,000, but a final decision will be made Tuesday after Breedlove goes through a psychiatric test, the station reported.
"This morning, prosecutors with my office filed a motion to hold Mr. Breedlove's bond insufficient so that conditions of bond are in place to ensure the safety of the community and the defendant's appearance at trial," the Dallas County District Attorney's Office said in a statement obtained by CBS Dallas.
The office said those conditions would include the electronic monitoring of Breedlove and that he would be forbidden from carrying deadly weapons and must submit to a curfew, among other restrictions.
"Our office is deeply saddened by the senseless death of one of Dallas' finest and will do everything the law allows to seek justice in this case," it added.
Sr. Cpl. Jamie Givens was killed early Saturday after a Kia Sportage struck him while he was blocking an entrance ramp on Interstate 20 as part of a funeral escort for fellow officer Tyron Andrews, who died from cancer. Givens had been part of the motorcycle unit since 2012.
"It is reprehensible that Adrian Breedlove, was given a $76,000 bail allowing him to spend less than one day in jail and post a bond of a mere 7,600.00," Dallas Police Association President Mike Mata told Fox 4 News earlier this week after Breedlove was able to get out of jail.
An arrest affidavit released Monday revealed that he told officers he was out celebrating his mother's birthday at the time of the crash and had consumed seven beers and two margaritas.
The affidavit also said Breedlove told investigators "he has a personal alcohol limit of 12 drinks, and he won't drive," Fox 4 News reported.