Suspect in California Synagogue Blast Arrested in Ohio, Source Says, After FBI Alert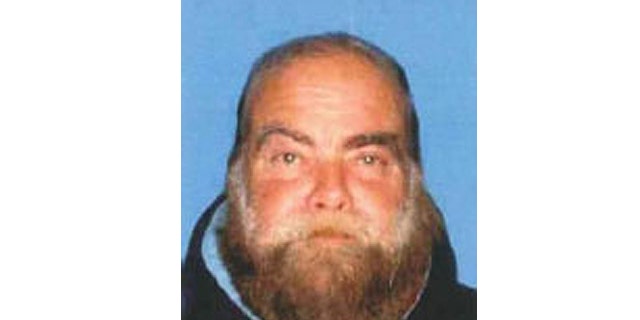 A suspect in the blast outside a California synagogue last week has been arrested in Ohio, two sources told Fox News, after an FBI alert said the man had fled east.
The suspect, a 60-year-old transient named Ron Hirsch, is said to have boarded a New York-bound bus on Thursday, the day of the incident, the FBI said. He is wanted in connection to the explosion near Chabad House Lubavitch of Santa Monica.
A source familiar with the investigation said Hirsch was arrested in Cleveland Heights, Ohio, and it may have stemmed from a tip from the community may, but no other information about the arrest was available.
No one was injured in the blast, which shattered windows and punched a hole in the synagogue, while sending chunks of concrete and a heavy pipe crashing into the roof of a nearby home.
The FBI in Los Angeles said Monday in a news release that Hirsch boarded a Greyhound bus on Thursday that was heading for New York.
"Additional investigation and video surveillance indicates that Hirsch disembarked the bus in Denver and may have further deviated from his original route," the FBI said in a statement.
Hirsch has family in New York, investigators said.
Authorities initially thought the explosion was an industrial accident. The FBI said the confusion came from the device's strange construction -- explosives inside hundreds of pounds of concrete and poured into a trash can.
"This is clearly not a traditional type of explosive device," FBI spokeswoman Laura Eimiller told the Los Angeles Times. "Clearly if it were, our investigators would have been able to identify it immediately."
Hirsch, who was known to spend time at synagogues and Jewish community centers seeking charity, was wanted on state charges of possession of a destructive device and unrelated local charges.
Janti Rashti, 59, whose roof was damaged, said that she recognized Hirsch from his photo as the quiet man who sometimes slept by the side of the synagogue.
"I just don't believe it was him," Rashti said. "The synagogue was never mean to him. I certainly never did anything to him."
Authorities said they knew of no motive behind the explosion, and Jewish groups said they did not believe anti-Semitism was necessarily to blame.
About 20 people had been attending a morning prayer service in the synagogue, and they and about 80 others from surrounding houses were evacuated for more than five hours.
The FBI and federal Bureau of Alcohol, Tobacco and Firearms have joined local agencies in the investigation.
Fox News' Mike Levine and The Associated Press contributed to this report.